Boasting spacious rooms, conference facilities, large restaurants and expansive living quarters that oversee the Atlantic, the US$100 Million Pegasus Suites and Conference Centre has officially opened in Kingston Georgetown.
The facility which was built just next to the original Pegasus Hotel is owned by businessman Robert Badal. He described the opening as momentous while declaring that it signals the best day of his life after his marriage.
Mr. Badal said the facility is geared not only to meet the demands of the changing business climate in Guyana but to bring out the much-needed transformation that is needed in the country.
"Since 1969, the Pegasus Hotel stood as an iconic beacon for navigation and discovery but also a symbol of development. Now 52 years after, an all-glass building, towering over the Atlantic ocean and city skyline—with large executive suits, elegantly designed and furnished, large master bedrooms, kitchenettes, this is the new symbol of our one Guyana," Badal said at the opening of the facility last night.
Mr. Badal said the project is not in direct reaction to Guyana's oil economy, since it was conceptualized before oil.
The businessman noted that the local hospitality sector, which has been going through a transformation must step up to the challenge.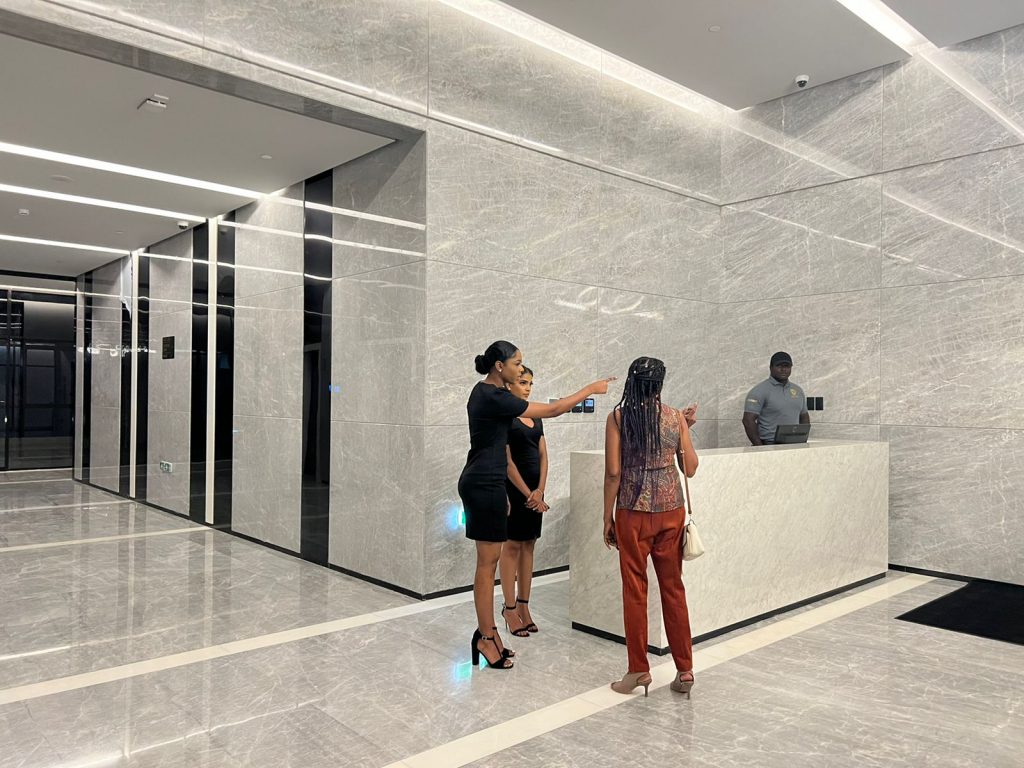 "This development unraveled in the region brings a new dimension to our local hospitality sector, a combination of one bedroom executive suits and grade A offices, offering business executives unparalleled comfort in both living spaces and first world equip offices. This model, new to this part of the world blends well with the new reality of our evolving business environment," Badal explained.
In his remarks, President Irfaan Ali President Irfaan Ali hailed the development as a good one for the country, while noting that the government has a responsibility to build an enabling environment to support such large investments and will ensure its viability.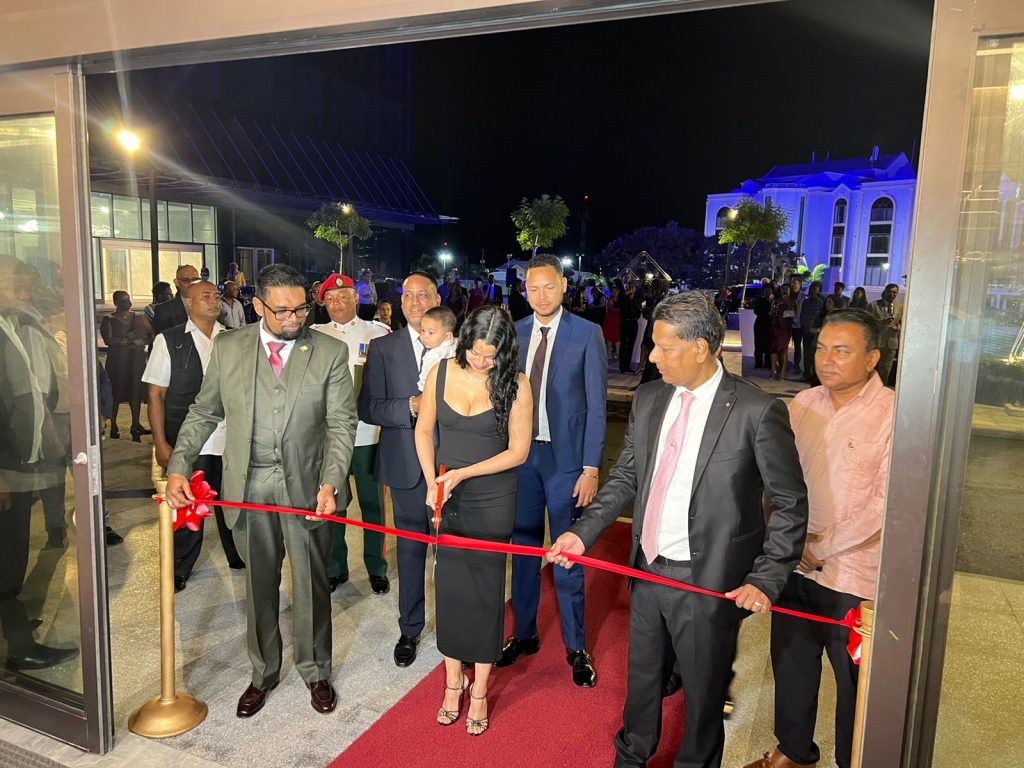 "We are doing all of this still at a time when we have the highest energy cost in this region and one of the highest in the world. It is there and it is unsustainable, we cannot build anything if we don't address that, that is a fundamental problem and that is why we are moving so quickly to address that," the President said.
The President said that with such investments and similar investments to come, Guyana must now boost its tourism products so as to expand the country's tourism sector.
Construction of the hotel started four years ago and was completed by Guyanese and Chinese contractors and builders