Speaker of the National Assembly, Manzoor Nadir this morning denied a request by Opposition Leader, Aubrey Norton for the House to debate his motion calling for an international investigation into bribery and corruption allegations made against Vice President Bharrat Jagdeo.
The Speaker ruled that the Parliament cannot engage the motion at today's sitting because the allegations against Mr. Jagdeo are not of urgent public importance.
Mr. Nadir said the allegations against the Vice President are mere 'media allegations'.
"The basis for that request is media allegations of corruption and I have seen in the media, many such allegations of corruption against many current members of this Assembly and if we have to take every allegation in the press on any issue, then, as a matter of urgent public importance, then we are going to have in many view, a parliament that will be considerably debased," the Speaker said as he rejected the Opposition leader's request.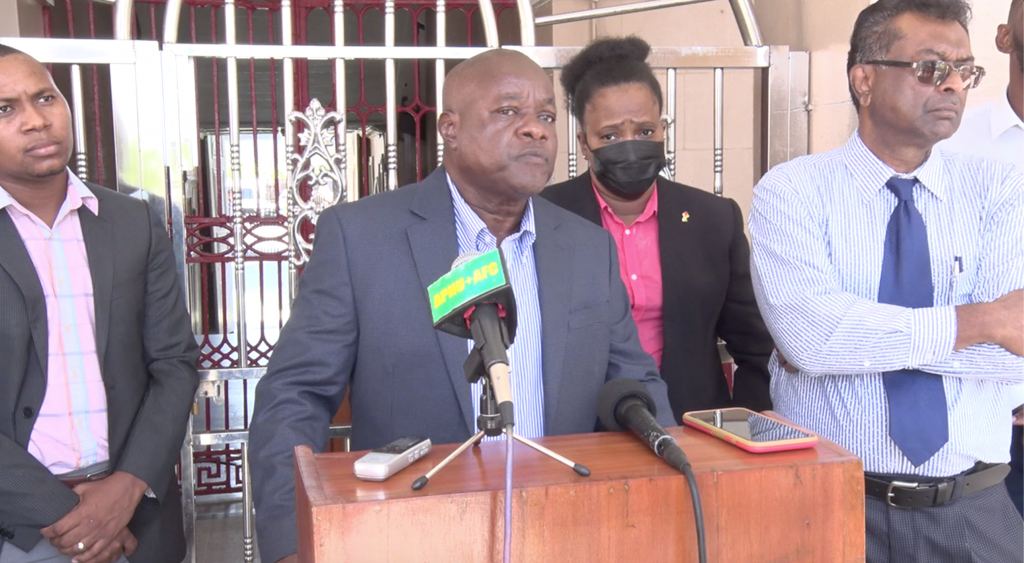 The Speaker said he has considered the request by Mr. Norton and he does not believe that there is sufficient evidence before him for him to consider the matter urgent.
"But applying the two basic principles of urgency and public importance, I do not see the urgency in this. While the issue of corruption is important to all of us, the urgency of the particular allegation, I cannot accept and so I deny this request," the Speaker said.
The Speaker has not given a date on when the motion will be put to the House.
The Opposition Leader submitted the motion yesterday calling for an impartial, international investigation against Mr. Jagdeo following a bribe-for-contracts scandal contained in an international media report.
The Opposition has since called for the dismissal of the Vice President.