The four men, including a Police Officer, who were arrested following a gold heist at the Matthew's Ridge airstrip appeared in Court today and were charged with the multi-million dollar robbery.
All four accused were remanded to prison after not being required to enter a plea to the indictable charge.
37-year-old businessman Basdeo Francis, 45-year-old driver Ramesh Singh, 26-year-old gold miner Leon Campbell and Police Constable Kurt Nedd tried to hide their faces from the cameras outside the Magistrate Court today as they made their first appearance.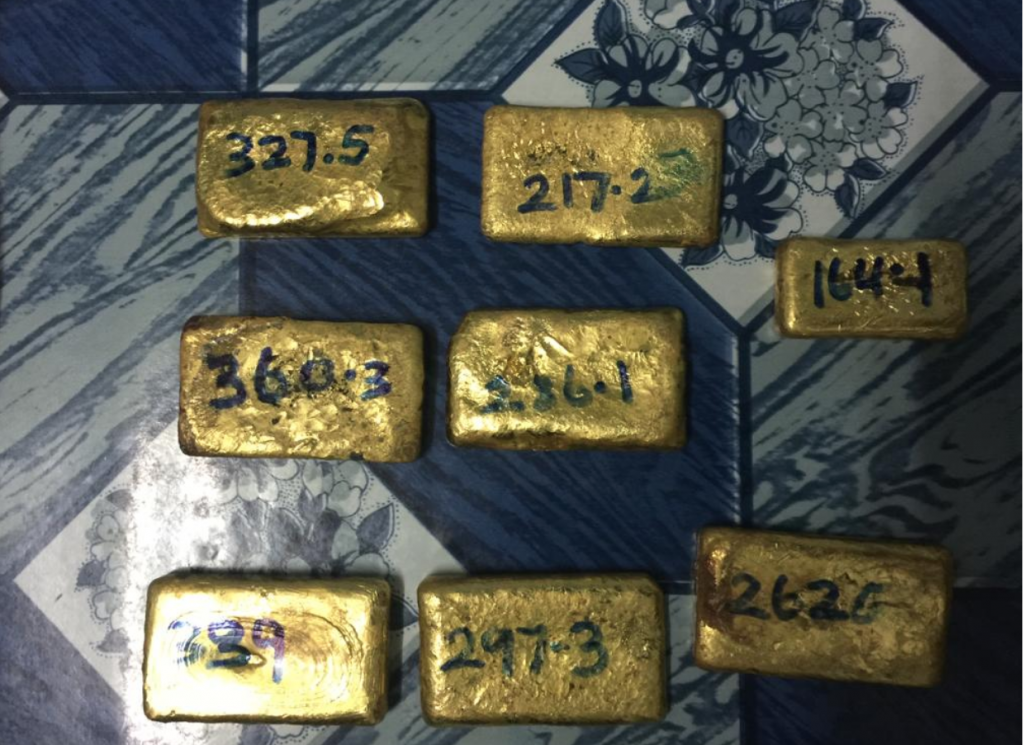 The charge sheet stated that on the 11th November while being armed with guns, the four robbed Brazilian Jose DeCosta of a sum of cash along with a quantity of gold worth $18 million which were the property of Deonarine Sookram.
DeCosta was reportedly providing security and transport duties for Sookram.
The second charge stated that on the same day at Skull Mountain, the businessman, Basdeo Francis was found with a rifle, two 9MM Pistols along with various rounds of ammunition at this home.
The Attorney for the same businessman explained to the Court that the gold that was found in the businessman's car was actually his gold and not the gold that had been stolen.
The Attorney representing Policeman Kurt Nedd claimed that the Policeman was actually on his day-off from work and was only acting as a bodyguard for the businessman when he was arrested.
The Attorneys requested bail but their applications were denied and all four suspects were remanded to jail until later this month when the matter will continue.