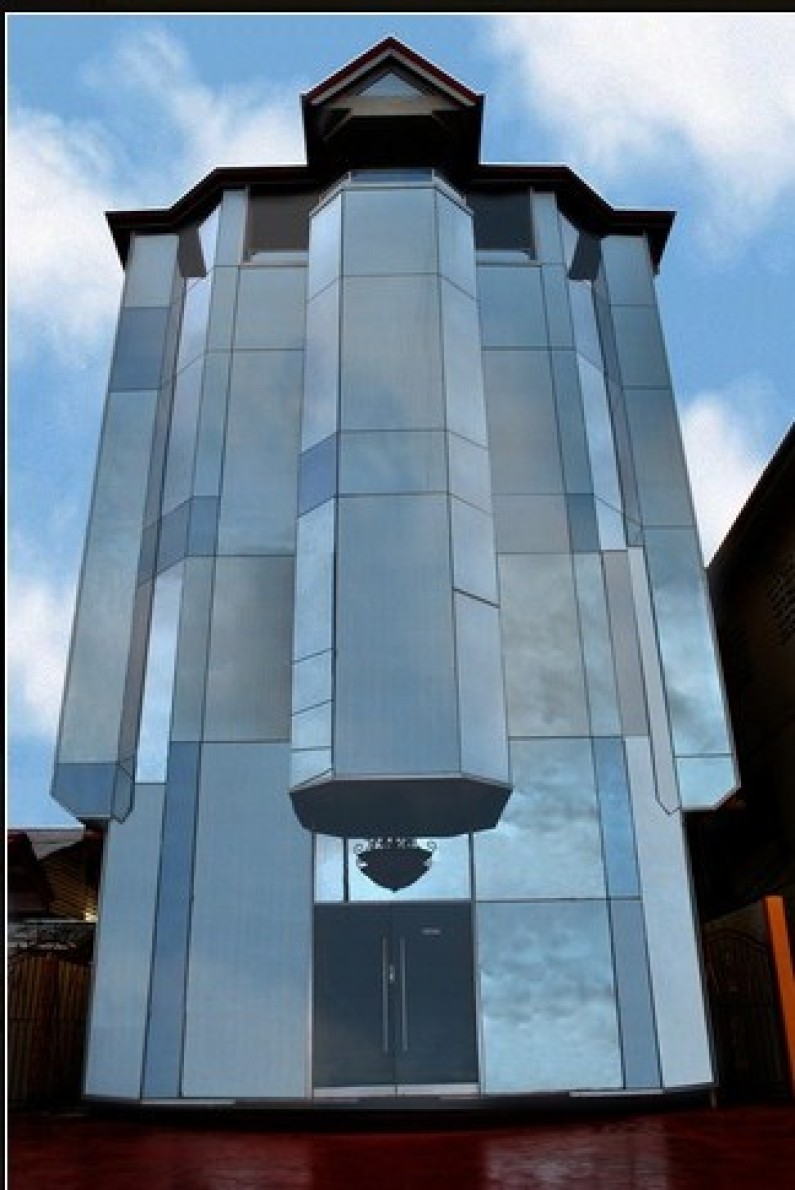 Two months after opening its doors, Management at Georgetown's newest hotel, The Millenium Manor admits that business is not what they expected at this stage but they are hopeful that it will get better over the coming months.
The multi million dollar hotel located on Hadfield Street in the heart of the city, boasts fifteen luxurious rooms including an ultra modern Royal Suite. It is the investment of New York based Guyanese couple Lance and Yonette Bacchus who decided to make the investment as part of their re-migration plan.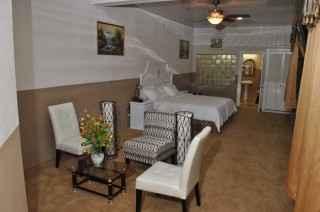 Yonette Bacchus serves as the Manager of the new establishment and she describes the hotel as a "boutique hotel" because of its cosy atmosphere and luxury theme. She provided News Source with a tour and explained that they decided to get into the local hotel business to offer something different that is of a high standard.
"We decided to build this hotel so that in the future we can have an investment in Guyana and provide too for our employees as a way of giving back to the country so that we could build back Guyana", she explained.
Ms. Bacchus told us that she has spent over fifteen years in the hotel industry in the United States but decided that to come back to Guyana and invest in the industry here because "instead of complaining of what we don't have and what we should have, you have to also put your foot in the water and make a change and make a difference and that's why we decided to do it. We wanted to create jobs for people and to show them that we care. We wanted to make a change and make a difference and then see a change in the future".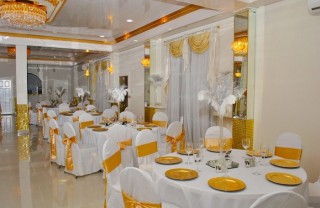 She said she is not worried about the hotel becoming popular since the international feel it has attached to it will soon be recognised. The hotel has a roof garden bar and a banquet hall on the first floor. The "Polo Bar" is opened every day to everyone looking for a fine place "to have a drink" and follow sports and other events on the big screen, while the Banquet Hall has an intimate settings that would work well for conferences and weddings. It seats 200 persons.
All of the rooms were specially designed by the Manager herself who said she used her experience from the U.S hotel industry to come up with the ideas since she had a fair understanding of what visitors would be looking for. All of the rooms are fitted with modern amenities from large screen high-definition television sets with cable service to high-speed internet. The rooms are also carpeted from wall to wall as part of the brown and gold theme.
"This is not about competing, it's about the standard and uplifting Guyana and if someone else could come and do the same then it would make it better for everyone. The hardest thing to do is to keep a standard and that is what I find about Guyana.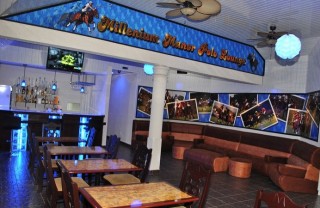 I intend to keep my standards because are always looking for standards", the Manager said. She said that she has seen many businesses lower their standards in Guyana to solve financial problems but that is not a road that she intends to head down because they intend to be the standard-bearer in the industry.
The Millenium Manor Hotel has also launched its website. Persons wishing to enquire about the rooms and services being offered could log on to www.milleniummanor.com
(Filed: June 2, 2013)
.