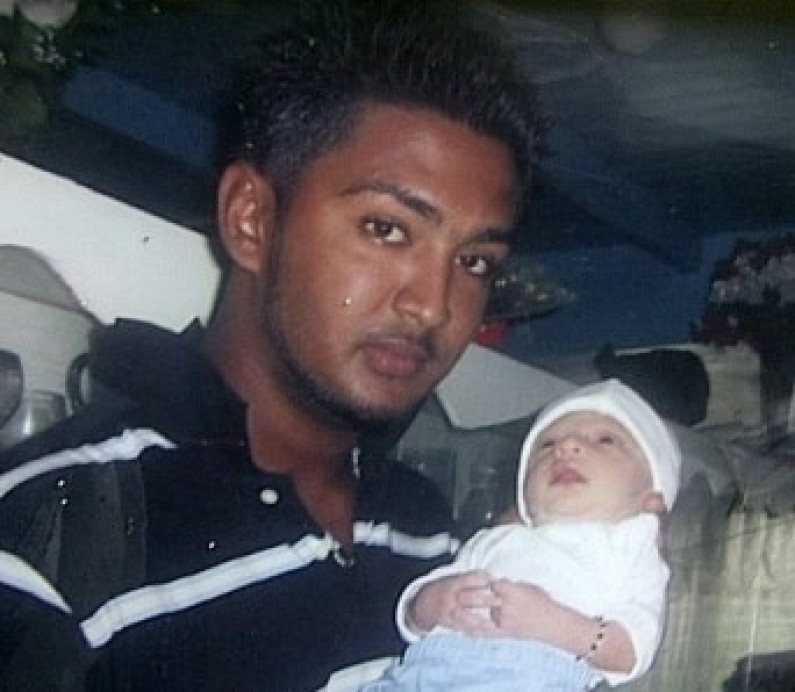 As Police investigators try to unravel the case of the robbery and murder of West Coast businessman Zulficar Namdar, the Guyana Police Force believes it may have been more than just a regular robbery attempt gone bad. Senior Police Officials are convinced that the businessman may have been targeted.
Namdar was shot dead in his Meten-meer-zorg grocery shop when six armed men stormed the business place on Tuesday night demanding money. He was the only child of his parents and has left to mourn his wife and two young children.
While there are no clear clues as to who may have wanted the young businessman dead, three persons have been taken into custody for questioning in relation to the crime and new questions are surfacing about the murdered businessman's own past.
Five years ago, the businessman Zulficar Namdar who was 23 years old at the time, was charged with causing the road death of an 8-year-old girl. The girl, Alecia Forrester, was hit down   by a car being driven by Namdar as she walked along New Road, Vreed-en-hoop, West Demerara.
It was reported that after hitting the young girl and her step father down, Namdar drove away from the scene without offering any assistance. While his lawyer told the court that the young man immediately drove to the Police station to report the incident, the Police reported that he was taken to the station by a taxi driver who said he was caught while trying to escape from the scene.
Namdar was granted bail in the sum of $150,000 and the case continued.
The outcome of the hit and run case is unknown.