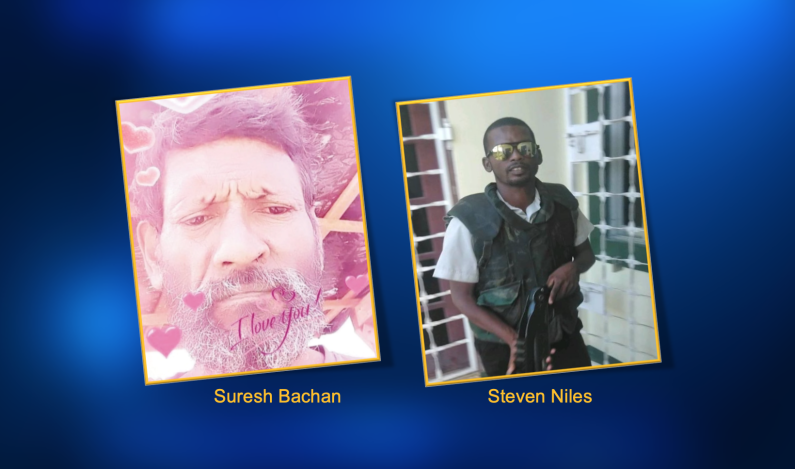 One day after the bodies of mining camp manager, Suresh Bachan and security officer Steven Niles were found at a Blackwater mining camp in Region Seven, a post mortem examination has revealed that both men died as a result of blunt trauma to their heads.
Government pathologist Dr. Nehaul Singh completed the post-mortem examinations today.
In the case of security officer Steven Niles, the pathologist found that his spine was also fractured.
There has been no arrest in the double murder case. The bodies were discovered by some other workers of the same mining camp when they turned up for work early yesterday morning.
Based on the post-mortem examination, both men were bludgeoned to death.
They were both discovered in their sleeping places, one in a hammock and the other on a makeshift bed.
The mining operation is owned by Georgetown resident, Kevin Faerber.
News Source understands that a few months ago there was an attack on the same mining camp by men suspected to be from a Venezuelan gang. That incident is still under probe.