Prime Minister Moses Nagamootoo has shot down criticism by Opposition Leader Bharrat Jagdeo on his selection by the government to lead a government team into National Unity talks with the People's Progressive Party (PPP).
In a facebook post on Saturday, the Prime Minister said "Jagdeo cannot be the loser and chooser at the same time. This is OUR initiative and Jagdeo must not choose our negotiators."
Nagamootoo, a former PPP member, accused his past colleague of trying to create mischief among the coalition partners.
"But he lacks the imagination for this. He is just trying what Guyanese would call a thing…throwing a petard of mischief into our calm political pond. If the Coalition had named President Granger to lead its team, Jagdeo would have reacted the way he wickedly alleged during the elections campaign that Granger had blood on his hands!" he added.
The Prime Minister made it clear that he is sincere in pursuing the goals of national unity. "I have fought for racial and national unity throughout my political life that now spans 53 years. In the National interest, my coalition team and I are ready to engage the PPP and are not side-tracked by the initial response. Those for unity must now take a stand! We are ready to embrace them."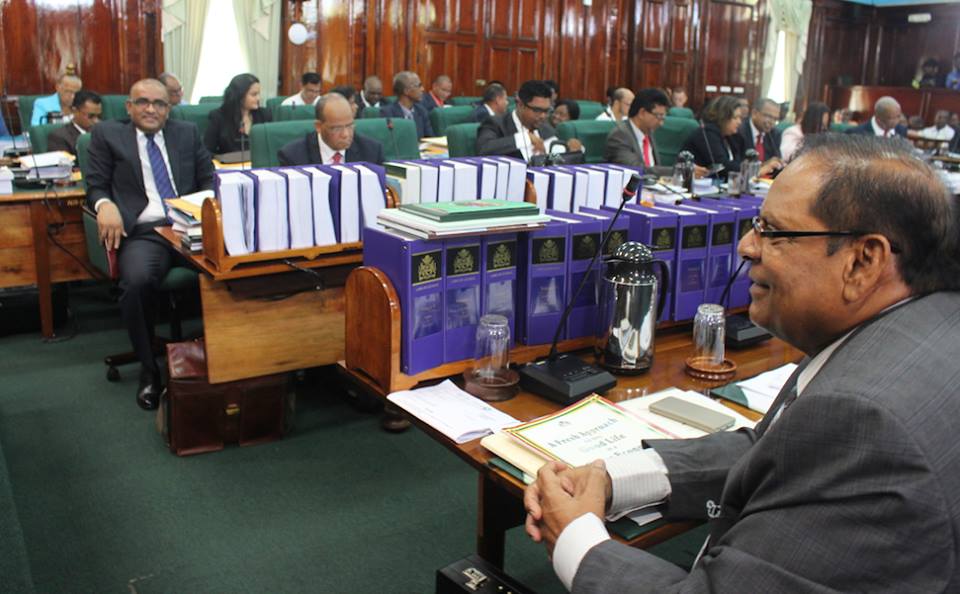 Last week the government said Prime Minister Nagamootoo is the best person to lead the talks.
Mr. Jagdeo said he would prefer to engage in such talks directly with President David Granger and disregarded the announcement by Nagamootoo.
"I would prefer to hear stuff from the President and his office. I will treat in a more credible manner than the public utterances of PM Nagamootoo. He is prone to make utterances without any real substance and I don't think in this government he can make any offer to anyone," Jagdeo added.
The Opposition Leader said he was interested and would not decline to hold such talks with the government.
However, the former President turned Opposition Leader feels that the current environment may not be helpful for such an engagement.
He explained that the several ongoing investigations by the government which are intended to unearth alleged wrongdoing and corruption of the previous PPP administration do not lend itself to ensuring that the two parties work together.
"What should be done is to allow the government another six months to wrap up all investigations… when that period of campaigning is complete then the environment may exist to work on other issues," he added.