22-year-old national volleyball player, Kristoff Shepherd has been hospitalized in a critical condition with serious injuries to his head and chest following a smash-up between his car and a truck last evening on Mandela Avenue in Georgetown.
Two other persons, including national table tennis champion Chelsea Edghill, who were in the car that was driven by Shepherd also suffered injuries but have since been released from the hospital.
A Police report of the accident said it occurred at around 9 pm on Monday at the intersection of Mandela and Homestretch Avenues.
According to the police report, the driver of the truck in a statement claimed that he was proceeding north along the western carriageway of Mandela Avenue while the car driven by Shepherd was proceeding along the northern lane of Homestretch Avenue when the accident occurred.
The 31-year-old truck driver said the driver of the car was negotiating a right turn onto Mandela Avenue and in the process, he ended up in the pathway of the truck.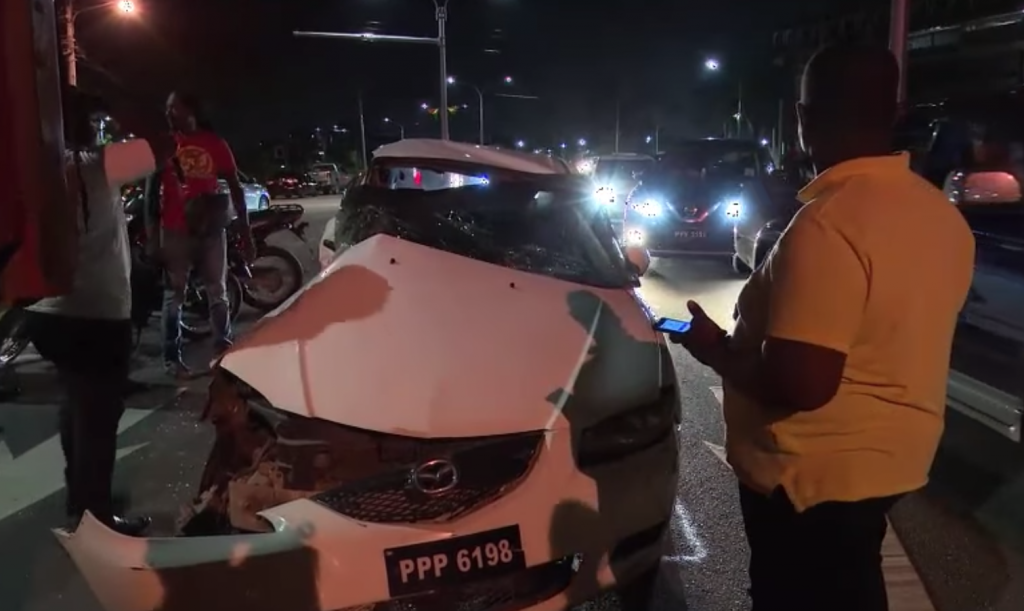 The front right side of the truck slammed into the ride side of the car.
Both vehicles suffered damages and the driver of the car and his two passengers were removed from the car by emergency services and rushed to the Georgetown Hospital.
They were all seen by the emergency team on duty but only the driver who was badly injured to his head and chest was admitted. He was transferred to the Intensive Care Unit under special care with his condition being closely monitored.
The truck driver has since been taken into custody as the investigation continues. He has been assisting the Police with the investigations.