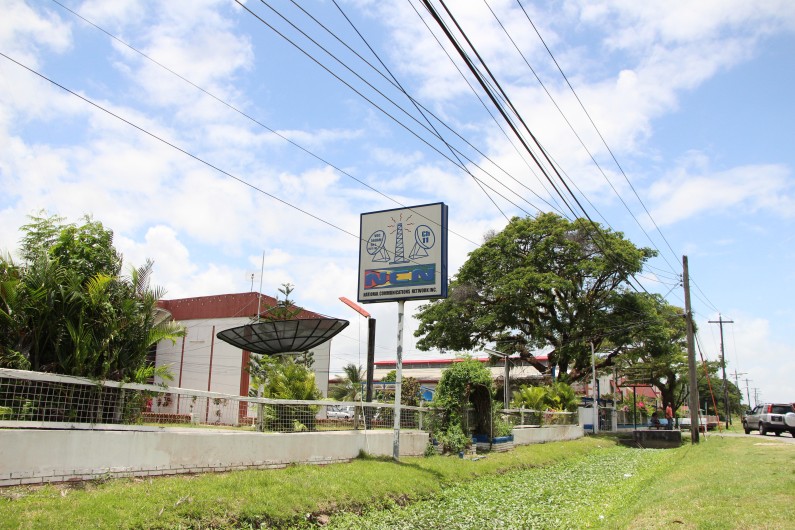 While in Opposition, the APNU and AFC reduced the budgetary allocations of the National Communications Network and the Government Information Agency to $1 each for two years in a row.
Now that the two parties have formed a coalition government, they have given back to NCN and GINA, what they took away.
During the considerations of the estimates on Monday, it was revealed that NCN will receive a $150 Million subvention while GINA will receive a $170 Million subvention.  Both agencies are seeing a more than $50 Million increase in their subventions over last year's allocations in the first budget of the coalition government.
Prime Minister Moses Nagamootoo who holds responsibility for the two state-owned media agencies under his portfolio defended the increase in allocations.
He said in NCN's case, the coalition government met a state media outfit that was heavy in debt and was seeing millions in losses.
The Prime Minister told the Committee of Supplies that while NCN makes just over $30 Million per month, its expenses reached over $50 Million. He explained that the government is seeking to expand, develop and strengthen the state-owned media house.
While NCN continues to enjoy government subventions, just like under the last government, it still competes with private radio and television stations that do not receive any government help and are forced to broadcast in a smaller area.
NCN is currently looking for a new Chief Executive Officer and Programme Director among other top positions. But the company still has over 150 persons in its employ.
Prime Minister Nagamootoo also defended the $170 Million allocation to the Government Information Agency, saying that the money will go towards ensuring GINA does a better job in its coverage. GINA has a staff of 30 persons, which is down from the 35 staffers who were in place when the government took office last May.
Just recently President David Granger made it clear that GINA must cover the Opposition in Parliament because the public needs to know information regarding all branches of government and GINA has that responsibility.