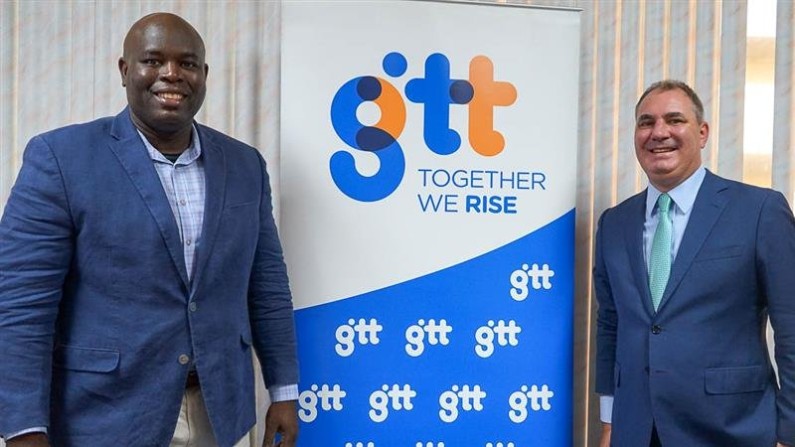 The Guyana Telephone and Telegraph Company is set to announce a major change to its top management with the appointment of a new Chief Executive Officer who takes office from early May.
GTT announced this morning that veteran telecommunications expert Damian Blackburn will be taking over as the new Chief Executive Officer while the outgoing CEO Justin Nedd will be overlooking additional investments by the parent company in Guyana and other countries.
The new CEO has over two decades of experience leading major mobile, internet, and TV operations and technology start-ups in the competitive Caribbean, the Americas, and European markets, GTT has reported.
Blackburn most recently served as CEO of Aliv, a successful startup LTE network mobile operator in the Bahamas. The company said throughout his telecoms focused career, he has also held CEO and key leadership positions at Digicel, Virgin Mobile, Vodafone/Orange and BT Group- roles in which he lead successful strategic business and operational development activities across multiple jurisdictions.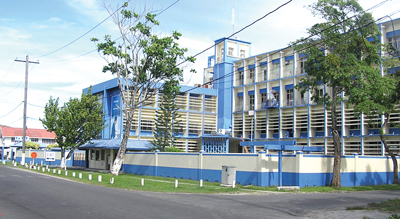 Blackburn has stated that "it's an honour to lead a company that has long served the people of Guyana and is such an integral part of the country's economy and culture", adding that he plans to have an open communications style with the media.
He said his goal is also to listen to the company's customers and work with the GTT team to make sure that they all deliver the country's vision of exceptional technology and service to meet current and future needs.
"The company has built a strong foundation – and with a sharpened focus on the needs of our customers, we will rise together with Guyana", he added.
The incoming CEO also said that he will be working to develop the services for the oil and gas sector and he will use his early experience in the oil and gas sector to guide his work in his new role at GTT.
The company has indicated that as Guyana's economy transitions and presents expanded opportunities for investment, growth and job creation, ATN has decided to create a new initiative under the leadership of current GTT CEO Justin Nedd.
Nedd served as CEO for the past six years and said he is pleased with the work he did at GTT as CEO.
As ATN's new Vice President of Strategic Programs, Nedd will focus on cultivating additional ATN investments, including in Guyana.