Police in New York have arrested the biker who they believe shot and killed a Guyanese born, New York Corrections Officer on Friday.
30-year-old Queens, New York MTA maintenance worker, Gifford Hunter was arrested on Sunday and is facing several charges in connection with the shooting death of Jonathan Narain.
Narain was heading to work at the Ryker's Island correctional facility when an exchange of words with the accused, resulted in his death.
Surveillance video cameras captured footage of Hunter as he sped away from the scene on his motorcycle just after he shot Narain once to the head.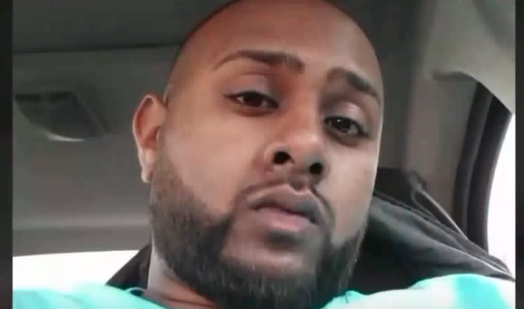 Investigators believe the two men may have had an exchange of words over a U-turn that Narain made on the road.  When Narain pulled up at a traffic light, it is alleged that the accused pulled up alongside him and they got into an argument again.
It was during that argument that Hunter allegedly whipped out his firearm and shot Narain to the head, leaving him slumped over his steering wheel.
He was rushed to a nearby hospital where he died.
The shooter, Gifford Hunter, did not have anything to say as NYPD investigators marched him in and out of a police station in Queens to face the murder charge.