Leader of the Opposition, Bharrat Jagdeo, believes that Guyana has lost its momentum on the global stage in its advocacy for sound climate change policies and he is blaming the APNU+AFC government for what he considers a "set back".
Mr. Jagdeo, who in 2010 received the United Nations Environment Programme (UNEP) Champion of the Earth Award for his fight in preserving the forest and combating climate change, on Saturday accused the David Granger led administration of failing to clearly set out its climate change policy.
He said Guyana has lost its momentum and relevance in terms of the leading role it once held at global forums.
Under Jagdeo's Presidency, Guyana emerged as one of the global frontrunners in piloting a global climate policy with the formation of its Low Carbon Development Strategy (LCDS). "This [APNU+AFC] government has been totally silent on these things and the country has lost its leadership role in these political forums where these concepts are advanced," Jagdeo said.
He reasoned that while he will continue to do the best he can from the sideline, the government must take the lead role in advancing and building on a policy that has gained Guyana much recognition internationally.
The LCDS outlines Guyana's vision to promoting economic development, while at the same time combating climate change. "You have not heard a single mention of it [LCDS] recently and if mentioned it is in passing, yet the government continue to implement some projects under the strategy but is not reporting on the status of implementation of these projects," Jagdeo explained.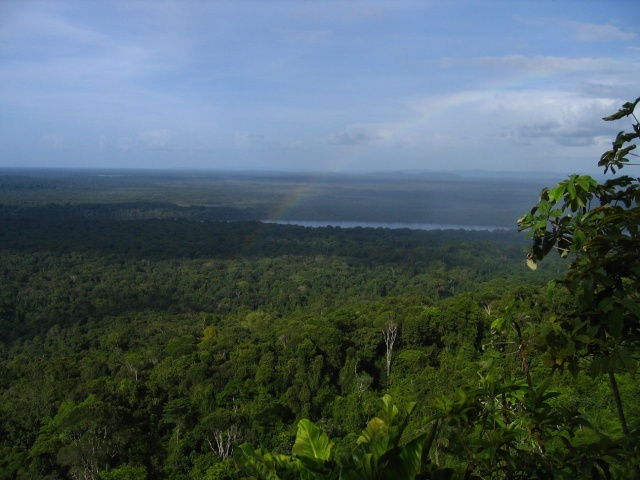 The former President also complained of Guyana's representation at the Paris climate summit which Governance Minister Raphael Trotman is slated to attend. "This is a government that has no climate strategy, has no plans for advocacy at the global level and is sending a person there who has a vague understanding of these concepts in the person of Minister Trotman and we expect good to come out of all of this," he lamented.
He believes that President David Granger should make a personal effort to attend the summit and lobby for a global agreement that is legally binding. "We have a great opportunity in Paris to do what was not done in Copenhagen when the world had expected a globally binding agreement that would be the turning point for how deal with carbon based economy."
The former President is not at all convinced that Trotman could effectively represent Guyana's position and believes that Granger's presence will lend more weight to ensuring the Paris climate summit brings good news for developing countries.