The controversial parking meter project will have to make two stops before the Georgetown City Council rolls on with the contract.
The government announced on Wednesday that cabinet has taken a decision to have the contract reviewed by the Ministry of Finance and the Attorney General Chambers for any possible discrepancies or illegalities that may exist.
State Minister, Joseph Harmon told media operatives that the government will continue to respect the Council's independence and supports its drive to garner revenue and ease congestion, but believes its intervention is necessary because of Georgetown being the capital city.
There have been widespread calls for the scrapping of the project which many believe lacks transparency. There was no public bidding or tendering.
Harmon said Cabinet was briefed by Minister of Communities, Ronald Bulkan on the introduction of paid parking on selected streets in the city.
He said whatever decision is taken will affect citizens across the country and that effect should not be taken lightly. The Minister committed on the part of government to ensure that its intervention is not over reached.
"It is a young Council and we believe it must operate independently," he said.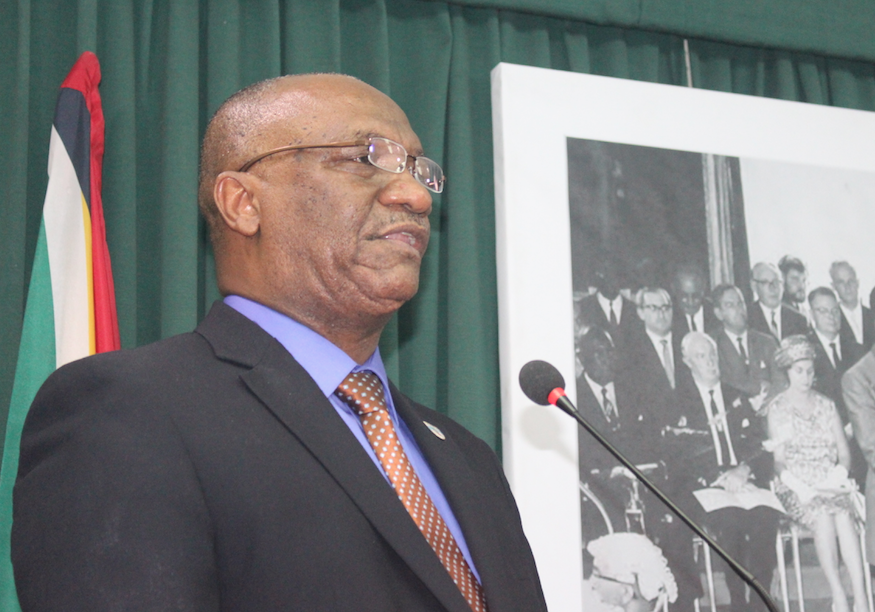 Adding that, "if they claim there is something wrong or there is something illegal then government has a responsibility to look at the contract itself to see whether there is anything in the contract that closely resembles the complains by citizens".
Minister Harmon also made it clear that grievances raised over rates will not be reviewed by the government.
"Issues of rates, whether the rate are too high or low, those are issues for the Council itself," he explained.
There is a split in support for the project in City Hall with Deputy Mayor Sherod Duncan and other Councillors insisting that he contract is shady.
At a press conference last Monday, Chairman of City Hall's Finance Committee, Oscar Clarke, said that the City Council doesn't need to seek permission from anyone to have the project implemented.
The Mayor and Town Clerk have refused to to make the contract available to the public, citing privacy issues. The contract was signed with National Parking Systems (NPS)/Smart City Solutions.