The largest partner in the coalition government, the People's National Congress Reform, today accused the Opposition of colluding with Trinidadian Forces and others to successfully bribe a Member of Parliament on the Government side to vote in favour of the no-confidence motion.
PNCR Executive Member Aubrey Norton led a press conference hosted by his party this afternoon at Congress Place and said the party has information and the evidence that highlights the conspiracy and plans to bribe a Member of Parliament.
"It should be noted that Charrandass Persaud himself acknowledges the bribe by asking 'what is wrong if I get paid?' In his own words, he has admitted his embrace to the treacherous PPP culture of getting rich through corruption and lawlessness. The Guyanese people have seen through this plot and there is no doubt that in any elections, the PPP will be defeated by the APNU+AFC", Norton said.
The PPP through its Leader, Bharrat Jagdeo, has been calling on the Government to resign immediately with the passage of the no-confidence motion. However, the Government has said that it is examining a number of legal and other options related to the outcome of the vote.
This afternoon, Aubrey Norton said the PPP is trying to have its way with its "obsession" with power.
He said "It is pellucidly clear that Jagdeo's obsession of wanting to control the wealth of Guyana that will emanate from the oil, is indicative of one who is irrational, treacherous, and willing to do anything to achieve his selfish objectives. It is for this reason, he colluded with forces in Trinidad and mobilised resources to bribe a sitting member of parliament in pursuance of his hunger for wealth and power."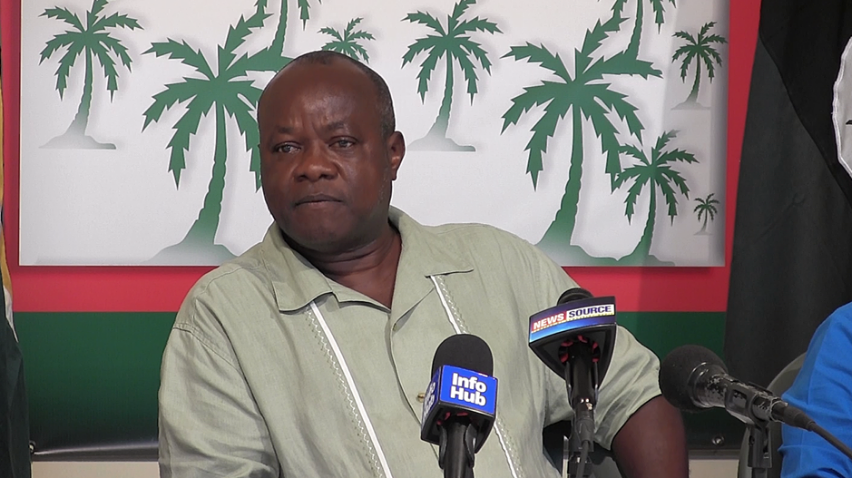 Asked about whether he has irrefutable evidence that points to bribery as being the reason behind Charrandass Persaud's vote, Norton said the party is in receipt of the information and knows of the meetings at hotels in Trinidad, but it will not provide the details of its information to the public at this time.
Norton said the Government and the PNCR are looking at various options and many party members have been putting forward their own thoughts on what should be done. He said what he knows is that if there is a move for elections to be held, the coalition will be ready.