A Police Officer and a mechanic have been arrested in connection with the theft and stripping of a Toyota Premio motor car that belonged to a taxi driver.
The car was discovered at a West Demerara body workshop after investigators questioned a Police rank who is currently on sick leave.
A police statement said a taxi driver from Corentyne filed a complaint about being robbed of his car and personal belongings two days ago when he was attacked along the Providence road just after his car was hit from behind by another car.
The taxi driver said when he came out of his car to confront the other driver, he was attacked and relieved of his car and belongings.
Acting on information, investigators conducted a search at a mechanic shop in La Grange on the West Coast of Demerara where several car parts belonging to the stolen taxi were found.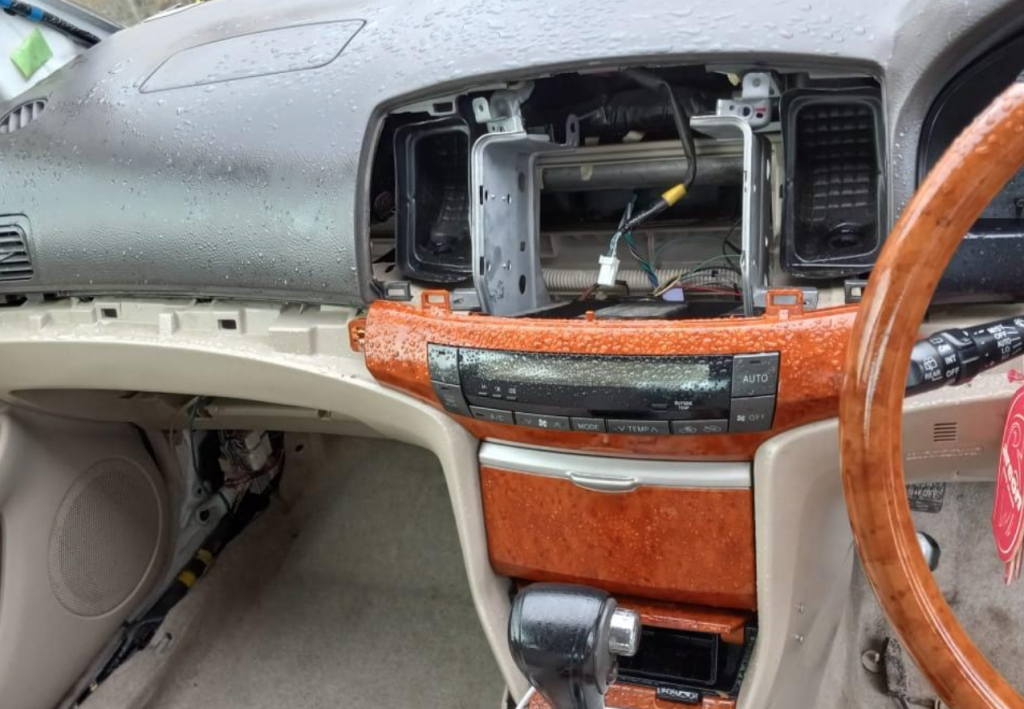 The investigation led to the home of the Police rank who took investigators to the body workshop in Canal #1 where the stripped car was found already repainted.
The Police rank and the mechanic from the shop in La Grange have both been taken into custody and are facing possible charges. The car which was used to hit the taxi driver's car from behind at Providence has also been located. It was found in the Kuru Kuru area.