Although criminal charges were filed by the Police over the theft of $400 million worth of raw gold from a Mahaica home by a construction worker and the involvement of others in its sale, the Police Force has shielded the identity of the virtual complainant in the matter.
Senior officials of the Police Force have indicated to News Source that they cannot release the name of the businesswoman although her complaint about the theft now forms part of a Court case.
The Police Force was tightlipped on the investigations and only started to reveal information after being repeatedly pressed by the media. By that time, the first two suspects arrested had already passed through the Courts.
While the Police released their names, including the one who pleaded guilty to the heist, it released no information about the businesswoman who had the 1000 ounces of gold stashed in her home.
The quantity of gold that was stashed in the house and the length of time it took for a complaint to be filed about its theft, has raised questions of possible gold smuggling and money laundering.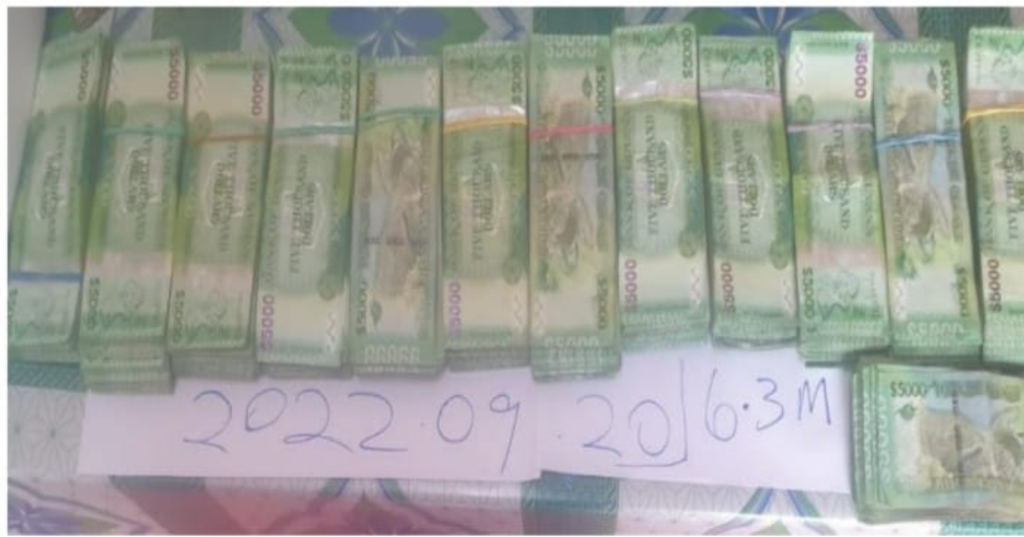 According to a Police statement, the gold heist took place last December, but a complaint about the heist was only filed last Friday, more than nine months after the gold went missing.
Contacted today, the Commissioner at the Guyana Geology and Mines Commission Newell Dennisson said his agency which overlooks the gold mining sector has not been contacted by the Police to provide any information as part of its probe.
He said while it is concerning that someone would have such a large amount of gold stored at their home, he believes that the Guyana Gold Board may be in a better position to offer a comment on the issue since that agency deals with the buying and selling of gold from miners.
Repeated calls to senior officials at the Gold Board went unanswered.
News Source submitted a number of questions to the Police Public Relations Department this afternoon about the investigations into the gold heist and whether the Special Organised Crime Unit was playing any role in the probe.
The Force's Head of Public Relations, Mark Ramotar said he would seek answers and once he get those answers, he would share them with the media.
He is still to provide any answers to the questions raised.
Meanwhile, the Police Force indicated today that the investigations into the heist are ongoing.
Only 28 ounces of the 1000 ounces of gold stolen, has been recovered along with over $6 million in cash and a number of recently purchased vehicles that were bought by the suspects.
News Source understands that a city gold dealer may have bought a large quantity of the gold without realising it was stolen.