Close to two hundred supporters of the Opposition People's Progressive Party gathered outside the Pegasus Hotel in a loud protest against President David Granger.
The President was at the hotel attending a luncheon of the Guyana Manufacturing and Services Association as its keynote speaker.
Opposition Leader Bharrat Jagdeo and PPP President Candidate Irfaan Ali were apart of the crowd of protesters that blocked off the main entrance to the hotel compound.
Mr. Jagdeo said the President has used the Elections Commission for an extensive period as his "excuse" not to name an election date. He said now that GECOM has indicated a timeline, the President needs to name a date for the elections.
The entire area around the hotel was cordoned by the Police.
At one stage during the protest, the Presidential motorcade pulled up, but as the protesting crowd turned its attention to the motorcade, it turned around and used another entrance to the hotel.
Inside the hotel, Opposition Members of Parliament Juan Edghill and Nigel Dharamlall led a protest in the Savannah suite as the President started his address.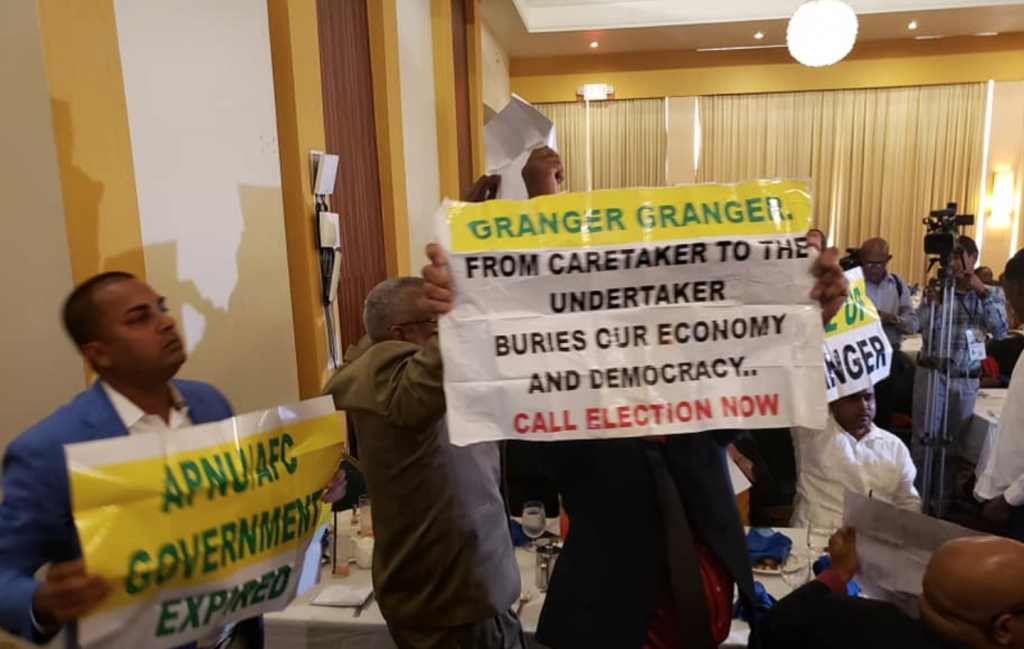 "You are illegal!", shouted Edghill and the other PPP protesters as other guests including business executives looked on. The President paused his speech, drank a glass of water and looked on at the protesters.
Eventually, GMSA official Ramesh Dookhoo went to the microphone and appealed to the protesters to not be disrespectful.
Edghill and company eventually left the meeting while shouting about the "illegalities" of the government.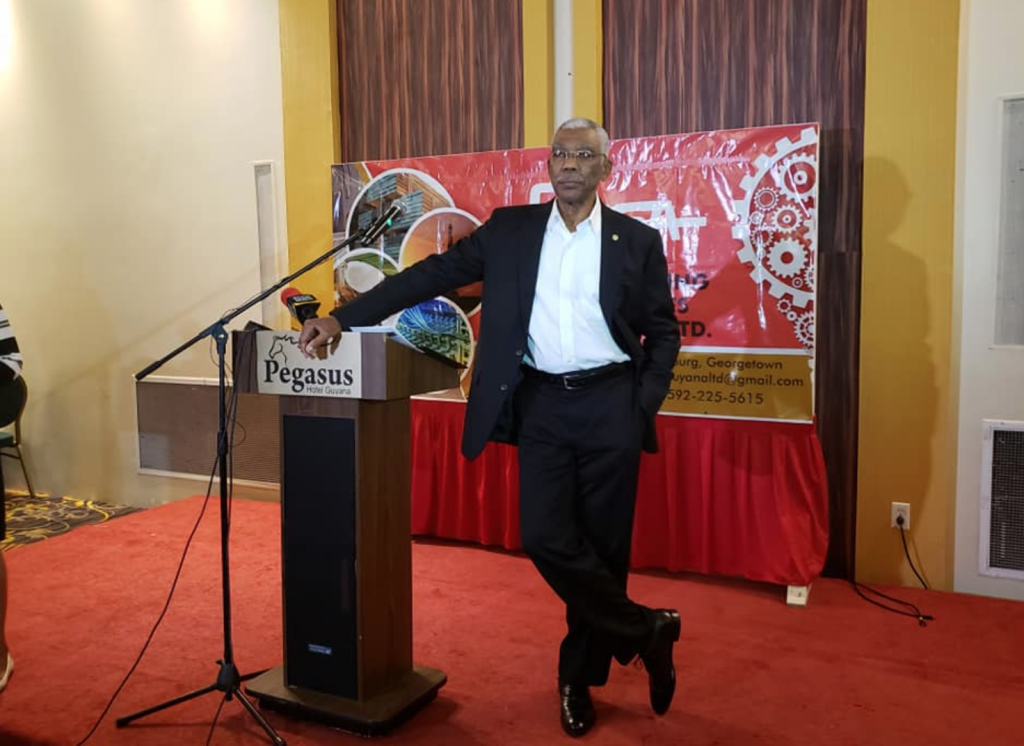 As the President started his speech, he said he hopes the authors of the protest could finish what they have started.