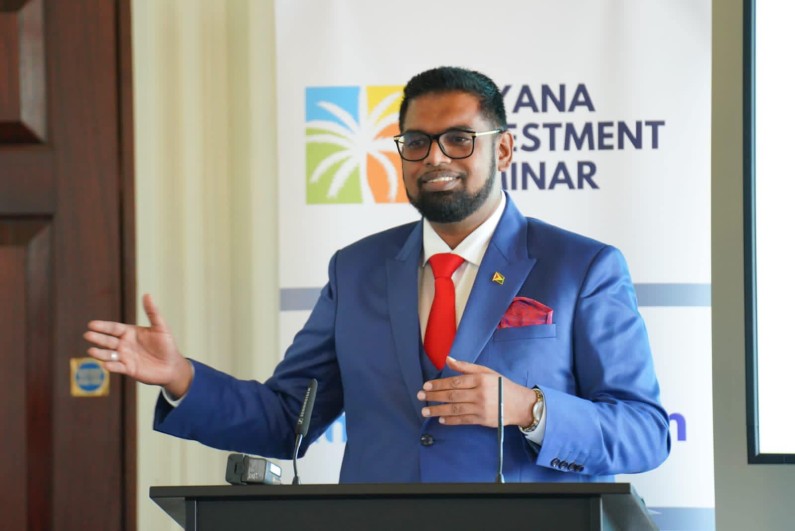 President Irfaan Ali is in the United Kingdom pushing investment opportunities in Guyana and today he told a Guyana Investment Seminar in London that Guyana is prime for investment as the country continues to grow as a major oil producer.
The President pointed to the development of the manufacturing and industrial sectors in Guyana and told the investment forum that the country is preparing to cut energy costs by half in the next three years to encourage investment and bolster the manufacturing and other sectors.
President Ali explained that because of the oil and gas sector and the major development taking place in Guyana, it is important that the manufacturing sector thrives. He said his government will ensure cheap energy is realized to aid in that sector's development.
"We have already committed that by 2025, the cost of energy must be reduced by 50%, and by doing that it will put Guyana on equal footing to compete with other countries where manufacturing and industrial, and industrial development plays a vital role," President Ali said.
The President said the cut in energy will be realized through the hydro and Natural gas projects.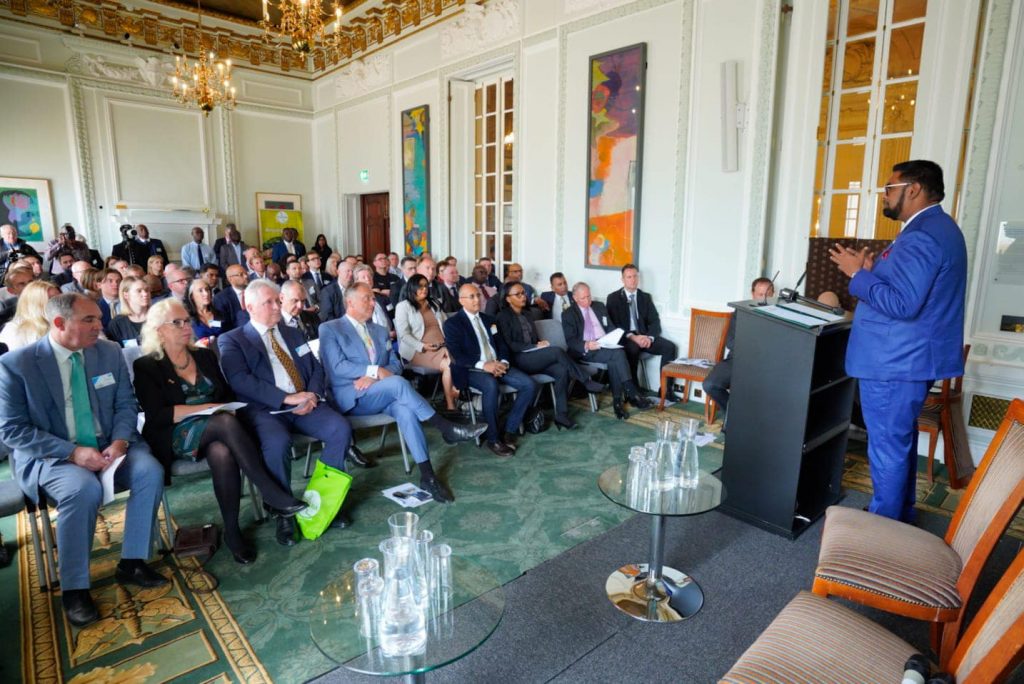 He also told the potential UK investors that the developmental trajectory of his administration will ensure that citizens of the country also benefit from the oil wealth and the various forms of development taking place.
"That is the only way the country can progress if all the people of the country have access to facilities that will help to uplift their lives. So whether you are from the hinterland or you are in indigenous Guyanese, from the town or urban center, the investment will be made for all Guyanese to benefit," the Head of State has assured.
On the issue of transformation, the President told the forum that Guyana is currently undergoing an enormous transformation in several areas.
He said Guyana is open to investors from the United Kingdom and every other country but in those investments, the Guyanese people must be the center.
"The overall development agenda is to see prosperity to every Guyanese citizen. Is to every single Guyanese having the best access to important services like housing, health, and education," the President noted.
President Ali said while the interest shown by the UK private sector over the years has been low, the stage is now set for massive investment from UK companies in Guyana.
Today's seminar in London was organised by the Caribbean Council.