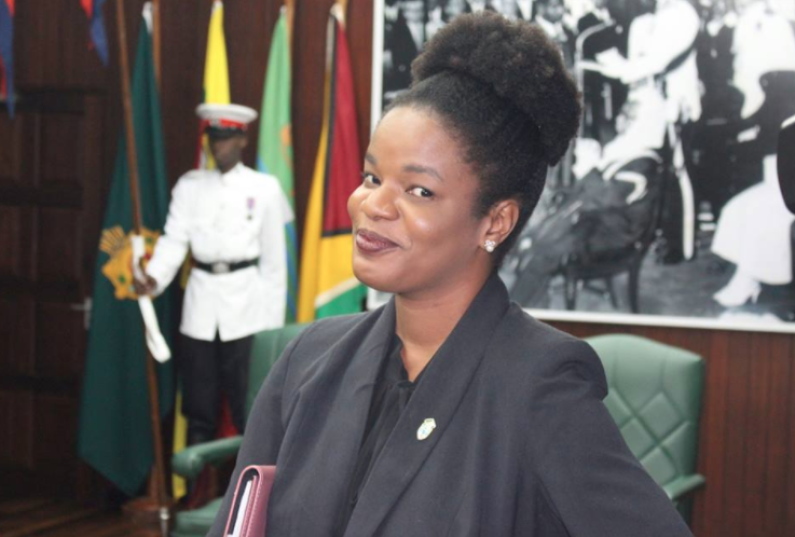 Weeks after President David Granger's Press Officer, Lloyda Garrett came under fire for the use of a racial slur, the Head of State on Wednesday said the "the matter is closed."
Ms. Garrett was heavily criticized and calls were made for her resignation, after one of her private Facebook conversations was leaked to social media and a probe was launched.
With Garrett still on the job, President Granger said the investigation has been completed and he has moved on from that. "The matter is closed. Ms. Garrett has spoken and an investigation was done and we are satisfied that there was no malice. We have moved on from that," he added.
The President said he is satisfied with the work being done by his Press Officer and asked that her conversation is put into context.
"She is a professional officer in the Ministry and I am convinced that the word used was not done in any malice. I am confident working with her," he added.
Mr. Granger said many people are aware of the language spoken in Guyana and that language cannot be separated from its context.
"Maybe we need collectively to purge the language of slurs used historically that may be very painful to certain groups of people."
President Granger had previously noted that the words used by Ms. Garrett do not represent any policy of the government.
Garrett also apologized to the co-workers who may have been offended by the use of the racial slur.