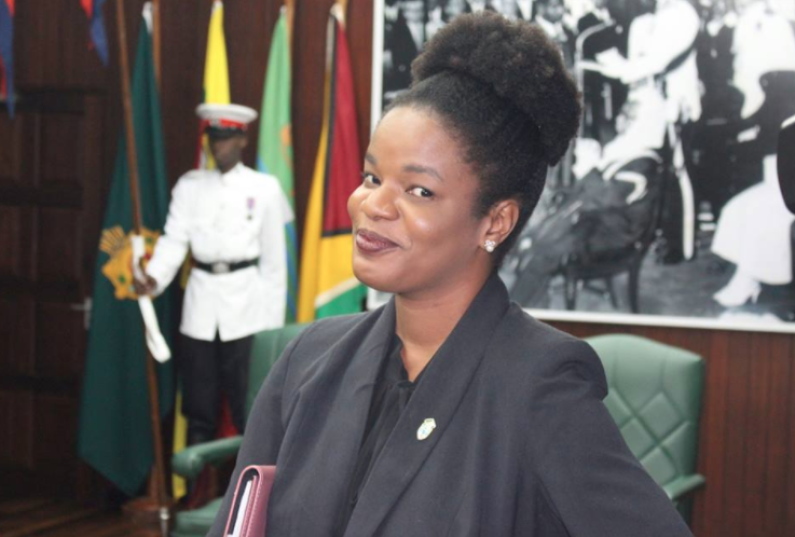 President David Granger has distanced himself from the use of a racial slur by his Press Officer. The slur was used in a private Facebook conversation that the Press Officer, Lloyda Garrett was having with her friends. Parts of the conversation have been leaked.
A screenshot of the private conversation was made public earlier this week.
President Granger said the words used by  Ms. Garrett do not represent any policy of the government.
"It is not the policy of the Ministry of the Presidency and it is certainly not my policy," he said.
The President went one step further to defend and explained that "I believe it was not something that represented her personal philosophy or the philosophy of the government."
Mr. Granger said he has examined the information related to the leaked conversation between Garrett and her friends and also discussed it with other staff members.
An investigation is currently being conducted and the President has promised to make the findings public once that investigation is completed.
Sources at the Ministry of the Presidency have revealed to News Source that moments after the private conversation was made public, Ms. Garrett called a meeting with her staffers who might be offended and apologised for the use of the word.
President Granger today refused to comment on whether Garret remains on the job. It is unclear whether she will accompany the Guyana delegation to next week's UN General Assembly in New York.