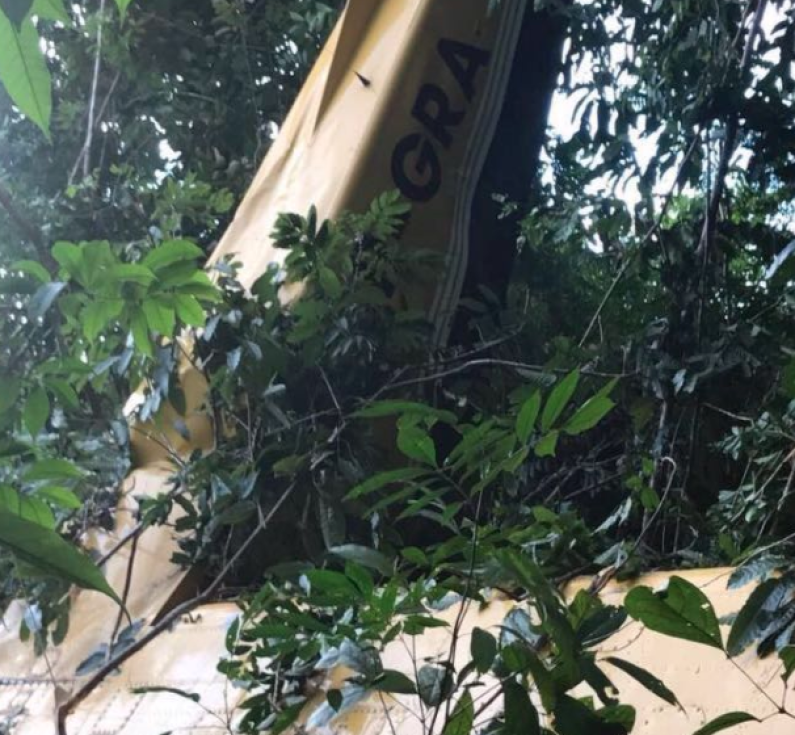 The Roraima Airways aircraft, which crashed on approach at Eteringbang in July, had completed 19 shuttle flights within hours between Eteringbang and Ekereku in the interior region, just before the fatal accident.
All of the flights were carried out by Captain Colin Martin, who died in the crash.
The revelation was made today by Director General of the Guyana Civil Aviation Authority, (retired Colonel) Egbert Field.
Mr. Field told journalists at a Thursday morning press conference, that the investigations are ongoing into the accident and the other two crashes that took place weeks after.
He said the high number of shuttles conducted by the pilot on the one day, is an issue that raises concern and represents one of the reasons why there should be greater monitoring and regulations governing air shuttle operations.
Shuttle flights represent those flights that are used to transfer goods and fuel between villages in the interior region.
The aircraft's engine is expected to be sent to the US National Transportation and Safety Board for further investigation that would aid in the local probe.
The GCAA Head also announced that Trans Guyana Airways has been given the all clear to restart shuttle operations after it met all the requirements and submitted all of the documents needed.
The other airlines which operate the shuttle service are still to resubmit their documents. They had initially done so under the umbrella of the National Air Transport Association, but it was explained to them that they needed to submit their documents individually.
At today's press conference also, Mr. Field fired off at critics of the GCAA's decision to suspend the shuttle service until airlines meet the requirements set out by the body.  He said he would be open to constructive criticism, but with his education, training and experience of flying every aircraft in Guyana and large passenger jets abroad, he will not allow himself to be lectured to by anyone in the local aviation industry.
Although he called no names, his comments appeared directed to Managing Director of Roraima Airways, Captain Gerry Gouveia, who had lashed out at the move to suspend the shuttle operations.