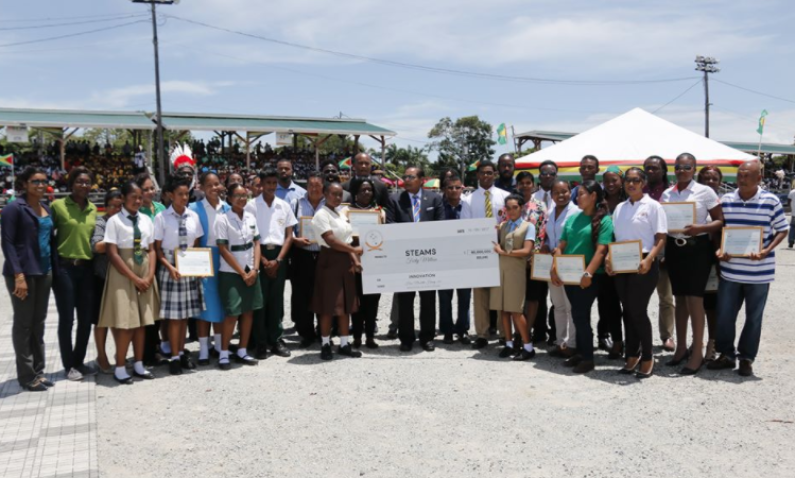 President David Granger has promised the construction of more schools and the recruitment of more teachers as he pushes ahead with the government's educational reform initiatives geared towards ensuring that every child has access to quality education.
He made the pledge on Friday while addressing an Education Rally to mark Education Day as part of Education Month activities.
Mr. Granger said there is also the need for more laboratories and libraries inside the schools and  he committed his support to ensure that all schools across the country have proper technology and science learning infrastructure.
"This is a declaration of intent… we are committed to universal primary and secondary education and I will give support to the Ministry to ensure that every child is in school," he said.
The Head of State said he has been visiting schools to listen to complaints and suggestions of staff and students so that the government's ideas for reform can be founded on what people feel and what they need.
"I am passionate about access to education and access to schools. If children can get to school then the school must get to the children."
He also urged the Ministry of Education to work on improving the delivery of education. In this regard, he said all schools must have computers and access to internet connectivity.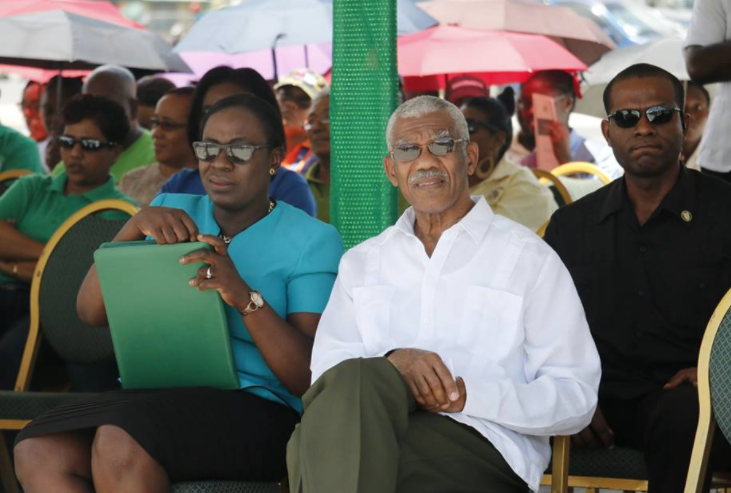 He said too that examinations must serve as an objective of growth and not an obstruction to students. He said it must encourage children to seek higher standards in education rather than avoiding it all together.
"Education must be enjoyed, not endured."
Meanwhile, Education Minister Nicolette Henry has also pledged to the improvement of the quality, choices, and opportunities available to families.
She said she was optimistic about the pending reform and changes int he education sector.
The Minister reiterated the need for quality education, access and the construction of good schools.
Friday's event also saw the presentation of grant awards totaling $40 million to several groups across the country in the area of innovation. Through these projects, youths are expected to become involved and benefit at he community level.
Over 1500 students and teachers participated in the rally which began on Brickdam and culminated at the Durban Park, Georgetown.