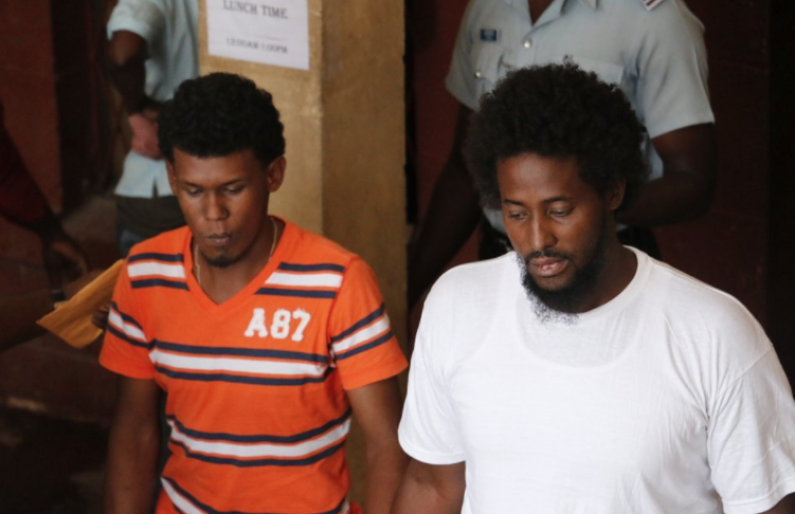 Two Men from the town of Lethem were today remanded to prison after being charged with conspiring with a businessman to build an illegal Airstrip.
21-year-old, Nathan Hamilton, and 37-year-old Wazim King, appeared before Magistrate Judy Latchman and were not required to plea to the charge.
The Charge stated that the two conspired with businessman, Hutshan Ramsingh, who is also known as Seon Singh, to facilitate an illegal landing of an Aircraft. The two men were refused bail and will appear again in court next Monday.
The aircraft was discovered a month ago by ranks of the Guyana Police Force (GPF) ten miles from Santa Fe in the Lethem region.
The Plane is suspected to be owned by a Brazilian company.
When a search of the plane was conducted, Police investigators discovered two passports owed by a Brazilian national and a Colombian national.
They also found cellphones, torchlights and food items in the plane. The pilot and at least two other persons reportedly escaped as the investigators were moving in.
There is a probe currently underway to ascertain whether members of the security forces may have accepted payment to allow the men to escape.
The businessman at the centre of the probe was initially arrested and questioned but was granted bail as the investigation continued. He has not been seen since.