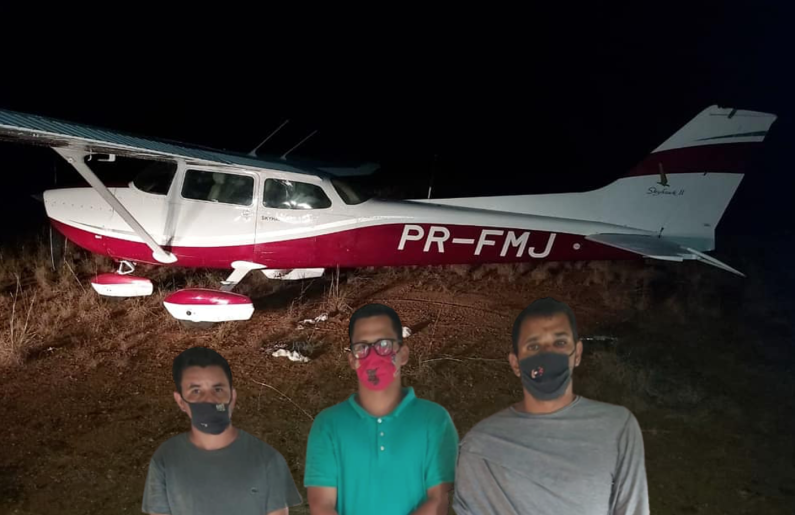 Two Brazilian nationals and a Venezuelan are in the custody of the Guyana Police Force after they landed a plane at Nine Miles Issanno in Region Seven.
Commander of the Division, Superintendent Dion Moore confirmed the arrest of the three men. He said no illegal items were found onboard the plane. A search of the area close to where the plane was found also did not find any illegal items.
The three men have told investigators that they were heading to Suriname when the plane encountered some technical problems which forced them to make a crash landing in Guyana. The plane appears to have been registered in Brazil.
The three are still being questioned and additioal Police ranks have been dispatched to the area to keep watch on the Cessna Skyhawk II aircraft.
The Police were alerted to the landing of the plane by villagers in the mostly mining community.
The investigations are ongoing.