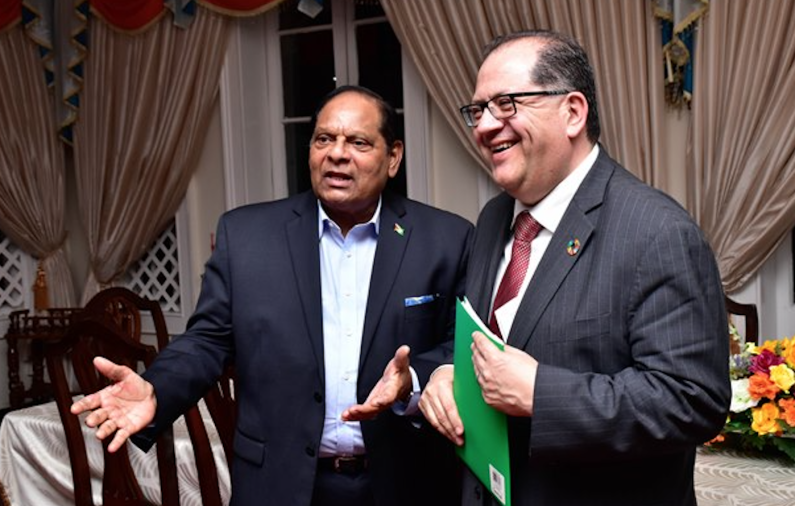 Assistant UN Secretary General and UNDP Regional Director for Latin America and the Caribbean, Dr. Luis Felipe Lopez-Calva, is in Guyana on a one-day visit to Guyana today.
Last evening he met and held discussions with Prime Minister Moses Nagamootoo, who is performing the duties of President.
According to the Prime Minister's office, during an hour-long meeting, the UN envoy briefed the Prime Minister on several programmes in Guyana that have the involvement of the UNDP.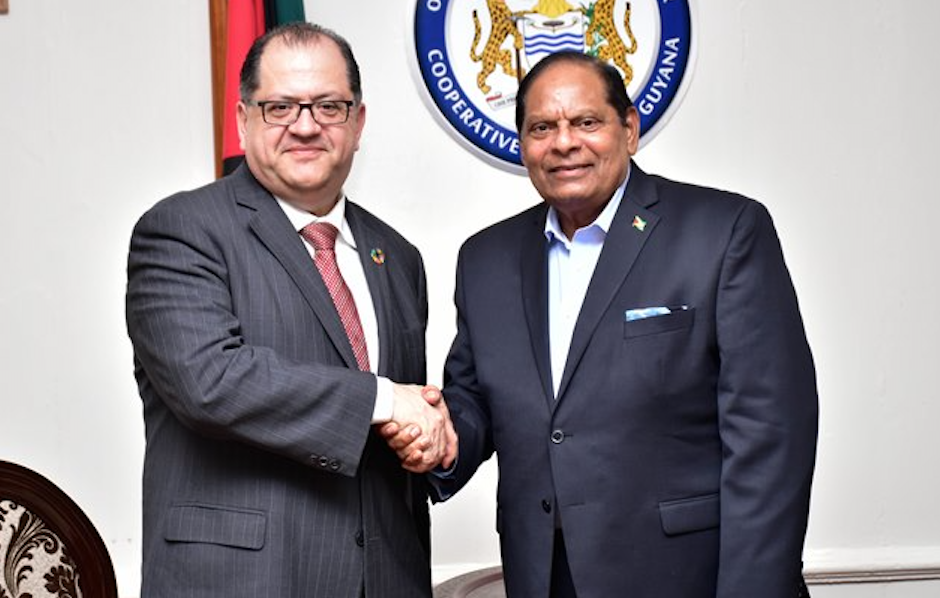 Those programmes include the drafting of the Green State Development Strategy (GSDS).
The UN official expressed satisfaction with the level of collaboration between the UN agency and the Government of Guyana.
The Prime Minister commended the constructive role of UNDP in assisting to develop Guyana's governance practices, and in sponsoring programmes that address some of the UN sustainable development goals.
Dr. Lopez-Calva, a Mexican-born economist, is a former senior World Bank advisor, and the lead author of the 2017 World Development Report on "Governance and the Law".
He also served as the Chairman of the Network on Inequality and Poverty in the Latin American and Caribbean Economic Association.