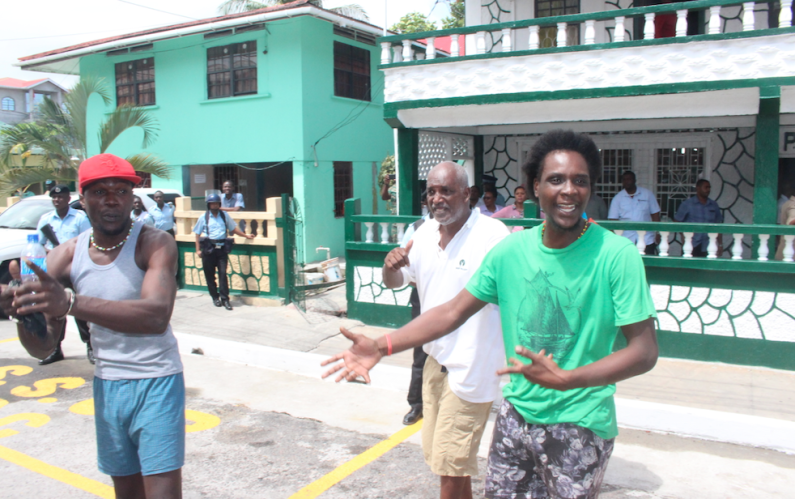 After a one hour meeting with a group of prisoners from the Camp Street jail, Minister of Public Security, Khemraj Ramjattan and Minister of State, Joe Harmon said they are confident that the prisoners will end their protests as the government works to address their concerns.
The two ministers went down to the Camp Street jail this morning after the prisoners launched another round of protest. The meeting was held in the reception hall for prison officers just opposite the prison.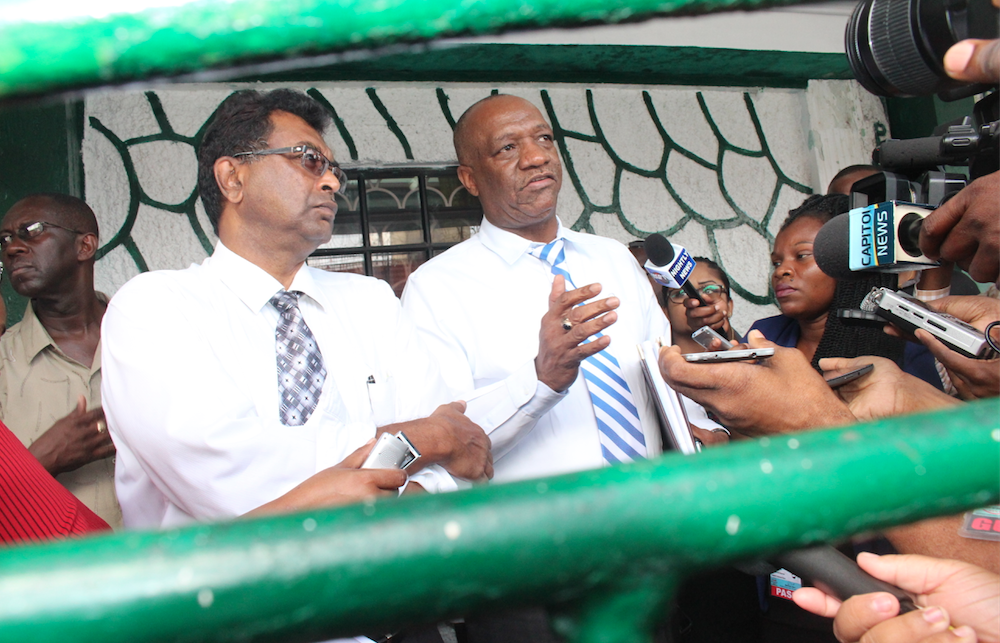 Minister Ramjattan said the prisoners raised several concerns including their treatment in the prison, the long wait for trials, not being allowed phone calls to relatives and the food that they are served. They also complained about how prisoners are treated by prison officers and told their own versions of events that led to the Thursday morning fire in the jail which resulted in the deaths of 17 prisoners.
He said the government will be looking to have the concerns addressed.
"Those matters that could be dealt with administratively, ministerial, we are going to deal with them almost forthwith but those that will be dealt with more technically, getting evidence and all of that, those will be dealt with by the three member investigation panel", Ramjattan said.
He noted that the Board of Inquiry will also be taking statements and testimonies from the prisoners and he hopes that as many prisoners will present themselves to let their grievances be heard.
When asked by News Source, if he believes that the government may look weak by meeting the prisoners and seeking to address their concerns, the Minister of Public Security said "absolutely not".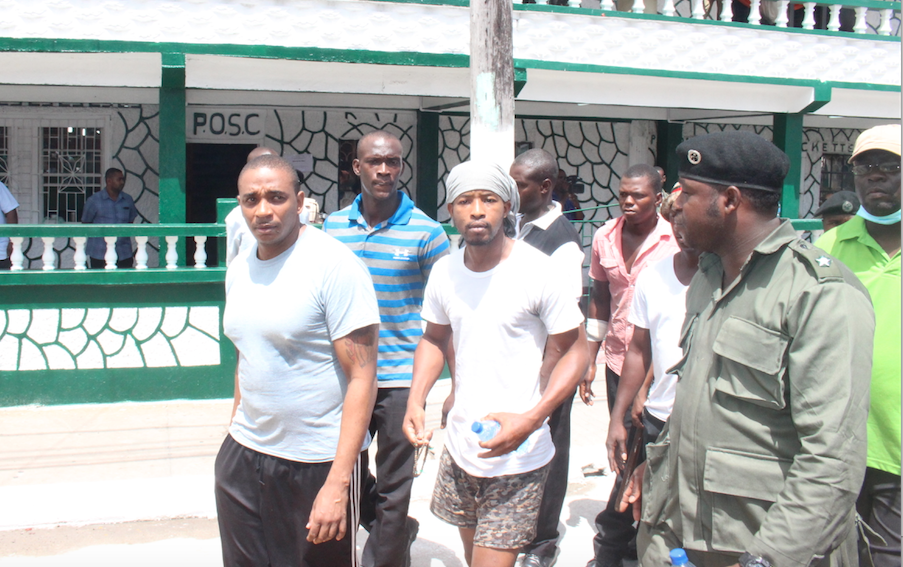 "I feel that it is a useful thing talking to them and hearing their versions too, at our level because sometimes they could be speaking to the prison authorities and the prison authorities are not acting…and so we have useful information and they seem all to be very credible in what they are saying", he said.
State Minister Joe Harmon said the Government has gotten in to sort of "a gentleman's agreement" and he hopes that the prisoners will keep their end of the bargain as the government seeks to do the same.
As some of the prisoners left the meeting and headed back into the Camp Street jail, they said they were pleased that the Ministers came to meet them. One of them complained about the treatment being meted out to them and said he hopes the government will address their concerns.