Just over two dozen People's Progressive Party (PPP) supporters picketed outside the Guyana Elections Commission's (GECOM) head office in Georgetown on Tuesday as the party continues to reject its defeat at the 2015 national elections.
Light midday showers dampened the planned protest action that lasted just under one hour and saw the absence of several party leaders.
But the party said this was the start of weekly demonstrations and larger crowds of supporters that are expected to take to the streets in all ten administrative regions.
Protest against the 2015 national elections that ousted the PPP from office have been ongoing, periodically, over the last year.
The PPP has maintained that they were cheated at the polls and not defeated.
New concerns have also been added to the PPP's list including those sorrouding the conduct and outcome of the recently concluded local government elections and the sharing of GECOM's database with government agencies.
Calls for the resignation of GECOM Chairman, Dr. Steve Surujbally were again echoed by the small group of party supporters.
The Chairman of the Guyana Elections Commission, Dr. Steve Surujbally has repeatedly brushed aside calls for his resignation.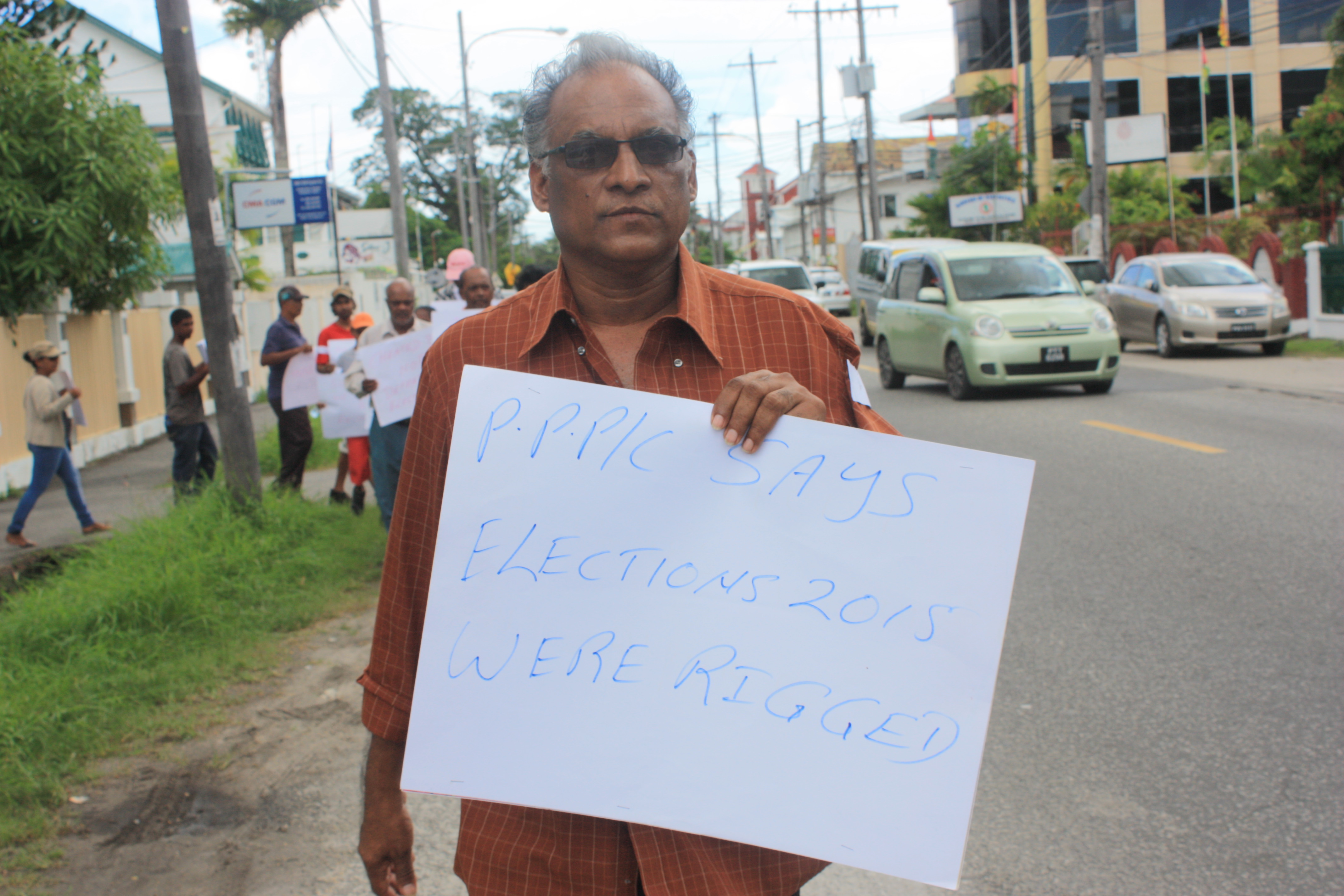 Opposition MP Neil Kumar led the protesters and said he was satisfied with the small number of supporters on the street.
"We are starting the tempo to build it up and we have been having picketing throughout the country in all ten regions… we are going to raise the tempo," he added.
Kumar said the PPP has no intention to discontinue its protest activities until GECOM addresses its concerns. All concerns have been raised officially by the PPP nominated Commissioners, he added.
Kumar said the party cannot trust the GECOM Chairman any longer and would continue to call for his resignation.