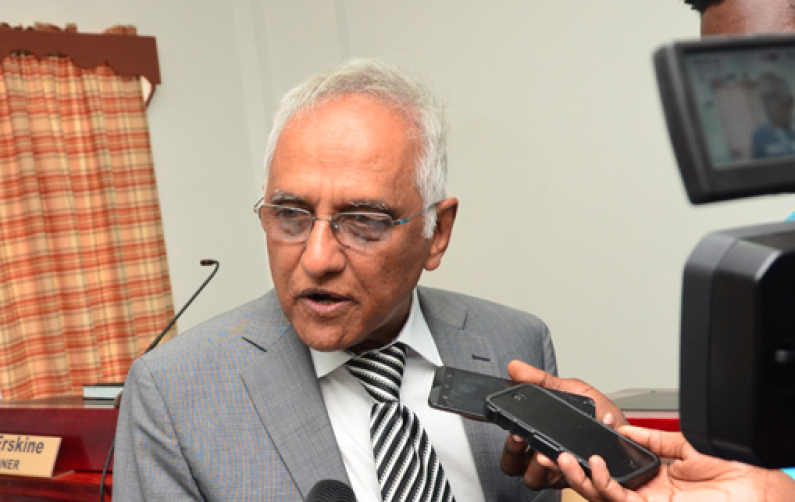 Just days after firing off at the President over his appointment of Justice James Patterson as the new Chairman of the Elections Commission, Chartered Accountant and Attorney Christopher Ram has stepped down as a member of an Advisory Committee to the Attorney General for the setting up of a law school in Guyana.
Ram in an interview carried on a cable news outlet, lambasted the President for picking Patterson, pointing out that Patterson may not be suited for the job because he served on an Advisory Committee to the Attorney General. But Ram, who was rejected for the same GECOM job by the President, may have forgotten that he also served on an Advisory Committee to the Attorney General with the same Justice Patterson.
Ram announced his resignation today after the Guyana Chronicle pointed out that not only did he serve on an advisory committee to the AG, but he also assisted the AG Chambers in advisory work in a Caribbean Court of Justice case. He also served the Government on a tax advisory committee and his company was hired by the current government to carry out forensic audits just after it took office.
In indicating that he is no longer interested in serving on the Committee, Mr. Ram said "in support of the heroic and exemplary decision by Major General (Ret'd) Joe Singh to resign from all government-related posts, I am today informing the Attorney General Mr. Basil Williams of my withdrawal from membership of the planning committee and de facto leader of the Guyana negotiating team for the establishment of the JOF Haynes Law School."
When Ram was named as a Jagdeo nominee for the GECOM job, it surprised many political pundits, because it was the same Ram who filed  private criminal charge against the same Opposition Leader over alleged racist remarks, and it was the same Ram who has never shied away from offering political commentary on various issues.