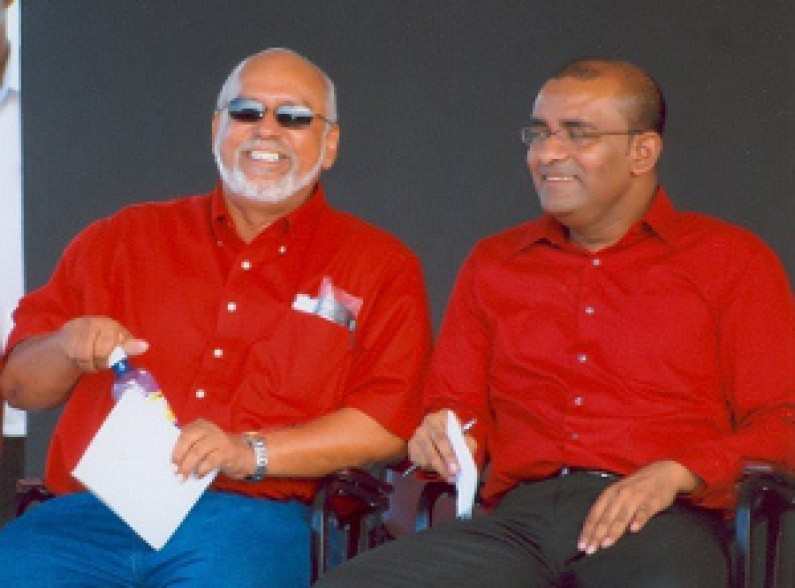 An audio recording has emerged of  a voice believed to be that of  President Donald Ramotar responding to a heckler during a recent meeting in the Amerindian village of Aishalton when the villager raised concerns about former President Bharrat Jagdeo.
In the recording which was made by one of the villagers and has now been sent to media houses, the President could be heard telling the villager "You don't know anything about Jagdeo; if he been here, he might have slap you, cause you stupid".
Just after that statement, the President continued his speech and berated the Opposition political parties over their control of the National Assembly. He also launched an attack on the Stabroek News and the Kaieteur News and accused the media houses of being "opposition media".
It was just after the same meeting that an amerindian teacher claimed that he was roughed up and slapped to the face by one of the Presidential guards because he voiced his concerns during the meeting about the state of the country and the President's constant blaming of the opposition parties and the independent media.
A police complaint was filed but the Presidential Guard Service claimed that the amerindian man who is also a youth leader and a teacher was never physically assaulted by any of the Presidential guards. It is unclear whether the investigations into that incident are still ongoing.
30th December, 2014