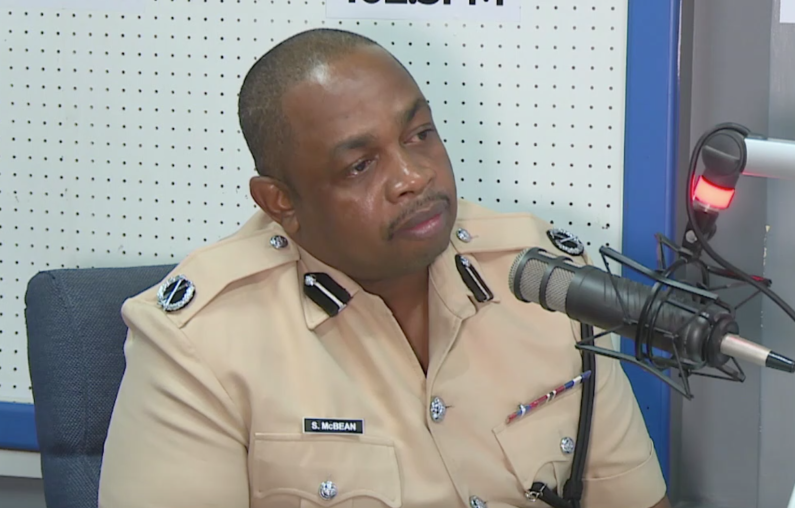 Divisional Police Commander for Region 4, Asst. Police Commissioner Simon McBean is hoping that closer work with communities across the region will result in a better relationship between law enforcement and the Police and less crime.
During an appearance. on the weekly Police and You radio programme, the Assistant Police Commissioner said developing closer ties with the communities under his command is one of his goals.
"We are working on the Police and the Public getting to know each other, and that is the major issue. If we can breach that barrier then we can deal with the major issue of mistrust. The public does not know the inner workings of the Police and Police there is that gap between the Police and the public and our strategy is to get out there and to speak with members of the public and to get into those neighbourhoods and form communities within them", Commander McBean said.
He noted that crime remains a major issue in the Region 4 area. While serious crimes overall have seen a decline, cases of murder are on the rise. The majority of murders committed within the Region 4 area fall under the category of being the result of disorderly conduct. Assistant Commissioner McBean said the Force now has to examine ways in which it could play a role in preventative measures.
"It is deeper than Policing, it is a societal challenge, on how do we train people to deal with their anger and how do we train people to walk away from situations…it may need some form of social intervention to prevent that form of murder", McBean said.
Region Four is the largest Police district in the country and with it being home to the capital, the Assistant Commissioner said there will be additional efforts to address specific concerns of citizens.
According to McBean, efforts to strengthen the Force's response to crime and to build its relationship with communities remain a work in progress.