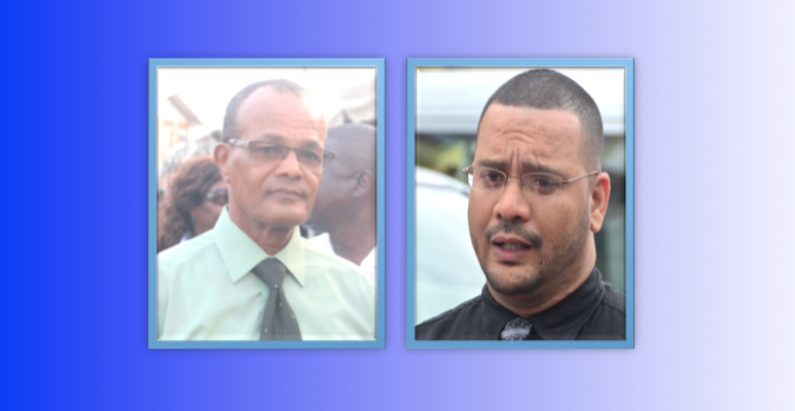 The Ministry of the Presidency has announced that Head of CANU, James Singh has proceeded on accumulated leave and in his absence, the Head of the National Anti Narcotics Agency, retired Chief of Staff, Major General Michael Atherly will be heading CANU.
Mr. Atherly will take fill in for Singh from today.
In a statement, the Ministry of the Presidency quoted State Minister, Joe Harmon as saying that "this is the practice that we have embraced since we came into office and, therefore, Mr. Singh, who had some leave accumulated, has been asked to go on leave with effect from today and Major General Michael Atherly will be heading CANU. This has been communicated to the Minister of Public Security, who is the person responsible for CANU, but public officers have always been encouraged to take their leave and we want to discourage this practice of accumulating large amounts of leave and then asking for payment in lieu. So we are trying to ensure that all public officers get their leave during that year".
Back in November 2015,  President David Granger announced the formation of the National Anti Narcotics Agency with Major General Atherly as its Head.
Since then, there has not been much information forthcoming about the new agency or how it would have been working along with other agencies in the drug fight.
At the time of the announcement, the President had indicated that the new agency will bring together the work of the Customs Anti Narcotics Unit and the Narcotics Branch of the Guyana Police Force. He had also indicated that those two agencies would still expected to carry out their independent work.
Just recently the government unveiled a new National Drug Strategy Master Plan that it hopes would further strengthen its fight against the narco trade.
James Singh was appointed the Head of CANU back in 2008 and has led several major successful drug fighting operations.
In recent years, CANU, with help of US Drug Enforcement Agency and other agencies have been stepping up the fight against the drug trade locally.
Minister of Public Security, Khemraj Ramjattan told News Source this morning that Atherly will only be filling in the position until Singh returns from his leave.
Mr. Singh told News Source that his leave has been building up and he decided that he needed to begin taking it now before he loses it all.