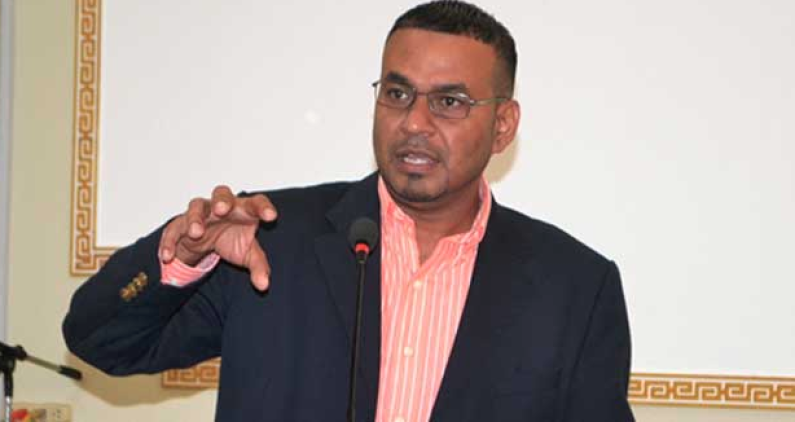 In wake of today's announcement by ExxonMobil that the estimate for the Stabroek Block has been increased to 4 billion barrels of oil, former Natural Resources Minister Robert Persaud is urging that there be "less bickering [and] finger pointing" ahead of production.
Persaud shared this sentiment in a Facebook post earlier today, where he said that it is time for a collective approach in getting Guyana prepared for "real prosperity".
Exxon announced earlier today that it has increased its estimate of the discovered recoverable resources for the Stabroek Block offshore Guyana from 3.2 billion, to more than 4 billion oil-equivalent barrels; and has advanced its evaluation to support a third phase of development and consideration of two additional phases.
Since the discovery of oil reserves offshore Guyana three years ago, political commentators and the political opposition have criticized the Government's handling of the emerging oil and gas sector. Many believe that at present, Guyana does not have the capacity to manage this sector.
However, the former Minister who served under the PPP said that this is "another reason for political dialogue with the aim of creating a genuine national partnership governance system for political and social stability".
He pointed to the fact that Guyana's economy will, in less than seven years, be elevated from US$3.68B to almost US$15B, which means individual worth could increase by as much as 400%.
With no other country projected to expand by this big a margin over the next seven years, Persaud added that: "We are on the way to phenomenal prosperity and don't let the naysayers hold us back from getting ready, they all have their own agendas!"
With many criticizing and questioning the work of Exxon in Guyana, the former Minister said that were it not for that company and their partners, with the original and revised contracts, Guyana would not be discussing oil and gas production, much less in that quantity.
Just last month the oil giant announced its eight oil discovery offshore Guyana. The company says it expects to begin production by 2020.