Describing his executed friend as more of a son than a friend or associate, former convicted drug-trafficker Shaheed Roger Khan, has sounded an alarm for justice for Ricardo Fagundes aka "Paper Shorts".
Speaking at the funeral service for the late biker and gold dealer who was killed in a hail of bullets last Sunday, Khan said the "state security" apparatus failed Fagundes on that night and is continuing to fail his family with the investigations so far.
"This is not an incident that we can move on from easily. This was an attack on everyone that loves Ricardo…I want to tell you something, the state security that night, the state security apparatus failed Ricardo, failed him, Roger Khan said, adding that "in the past week, the State security investigations have failed him(Fagundes) and his family."
Khan who also revealed that he was in Palm Court when Fagundes was shot on the outside, raised questions about the Police operations on the night of the incident.
He said based on the video evidence, the gunmen after leaving Palm Court were able to drive all the way to the Soesdyke/Linden Highway within 28 minutes and were never stopped and never encountered any Police.
There was no roadblock set up anywhere even after the crime, allowing the gunmen to make easy their getaway.
"This assassination has a special signature to it especially in light of the Police posture over the past week. This car was parked feet away, yards away from the Prime Minister's residence and the President's residence. Over 40 high caliber rounds were fired killing this boy. And that car drove all the way to Soesdyke, yet the Police, the Guyana Police Force has not considered this crime a major crimes investigation. This crime has not even reached Eve Leary. That is a particular signature of this investigation", Khan said.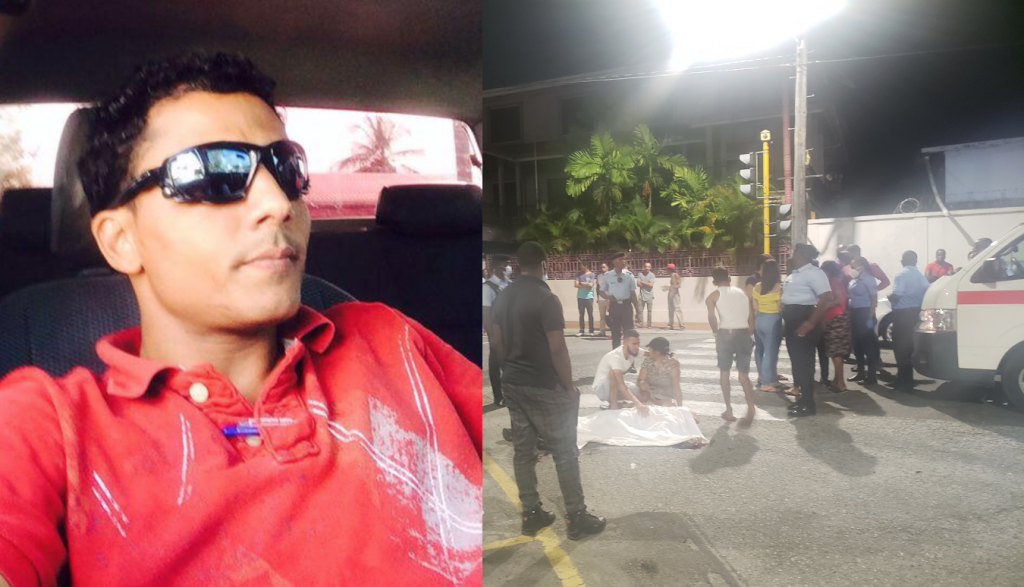 According to Khan, the death of Fagundes is especially painful to him because the two shared a very close father-son relationship. He recalled that when he was in jail in the United States, Fagundes was the one who looked out for his daughter as if she were his own.
Khan said Fagundes was known for sharing love and accepting love and nothing else and he is convinced that the more than 20 bullets that took his friend's life, were really meant for him.
"This was not an attack on Ricardo. Today is especially difficult for me because he died in my place, make no mistake about it. Every single one of those bullets was meant for me." Khan said.
Referring to a time in the country's history when the security forces were rendered powerless due to the emergence of several criminal gangs, Khan said history must not be allowed to repeat itself.
"And history can tell us that when there is no state security, lawlessness will prevail, the hearts of men bleed for justice, it is a natural, God-given, inalienable that God gives to man to try for justice and this act here, this injustice, if the police do not investigate this crime and follow the evidence rather than follow the money or any kind of corrupt motive, the hearts of men will become enraged", he warned.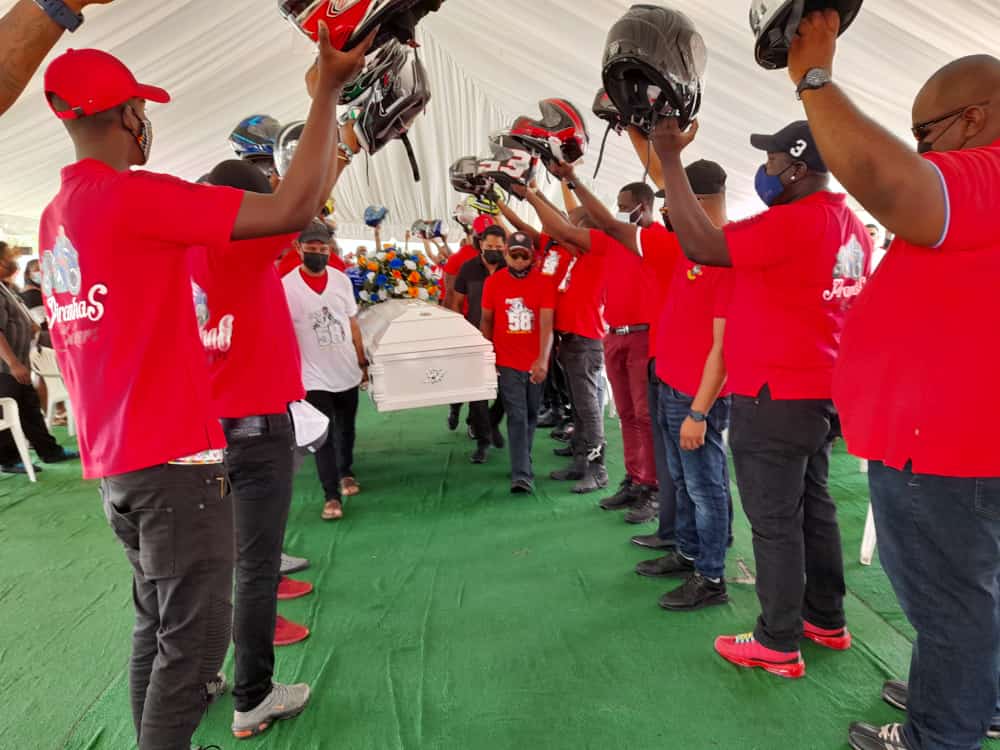 Hundreds of mourners attended the funeral at the Guyana Motor Racing Sports Club, where Fagundes frequented as a biker.
Family members of Fagundes have accused the Police Force of being slothful with the investigations. The dead man's mother and sister said since the incident, no information about the investigation has been passed on to them.
They have made it clear that they want justice to be done in the matter.
Ricardo Fagundes was 42-years-old.