The report of the Walter Rodney Commission of Inquiry is due to be handed over to government next week, but already the opposition People's Progressive Party (PPP) is cautioning the APNU+AFC government against any "undue delay" of its release to the public.
At a press conference on Monday, PPP General Secretary Clement Rohee said the Party looks forward to the release of the report while lamenting the "abrupt" ending of the Commission's work in July.
The COI was initiated in February 2014 by former President Donald Ramotar but after 16 months of hearings and several extensions, its work was brought to an end when the APNU+AFC government took office.
Up to that time, it had cost Guyanese taxpayers more than $325 million. The three Regional legal luminaries who occupied seats as Commissioners were given until November 30 to complete and submit the final report.
Letters were subsequently sent to several persons including Education Minister and WPA Leader Dr. Rupert Roopnarine and former Opposition Leader Robert Corbin; asking that statements be submitted.
The Walter Rodney Commission of Inquiry was established to inquire into and report on the circumstances surrounding the death in an explosion of the late Dr. Walter Rodney that occurred on 13th June 1980 in Georgetown.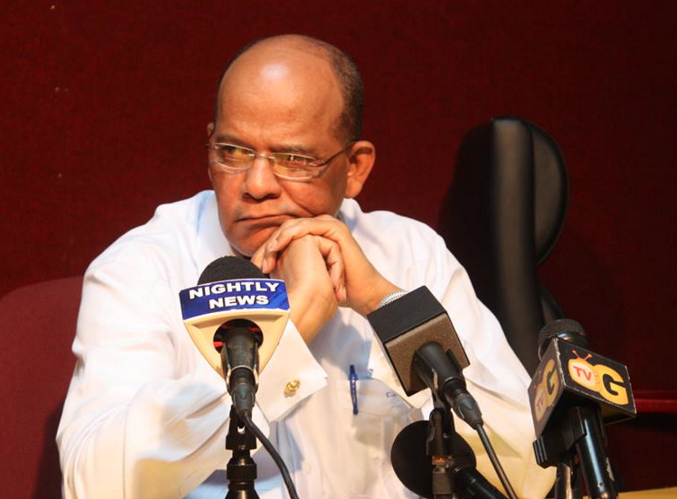 Dr. Rodney by that time had become a prominent Guyanese historian, political activist (WPA Leader) and scholar. The three Commissioners – Sir Richard Cheltenham, Queen's Counsel, of Barbados (Chairperson), Jacqueline Samuels-Brown, Queen's Counsel, of Jamaica and Seenath Jairam, Senior Counsel, of Trinidad and Tobago – were sworn in on 25th February.
The Commission's work was criticised by the then APNU opposition, which claimed that it was a move by the then PPP government to score political points.
The coalition government concluded that the COI had enough time to carry out its work, after being granted several extensions, and gave the Commissioners two weeks to wrap up its work.
There is no indication that the Commissioners will be met before their November 30 deadline.