With the Cheddi Jagan Airport and the Eugene Correia Airport closing to international traffic from tonight as a precaution against the coronavirus, one of the handling companies at the Airports has made a decision to send some of its staffers home on no-pay leave.
The Roraima Group of Companies which also operates a domestic airline, two hotels and a conference centre has indicated to staff members that it intends to operate on a skeletal staff for the next three months.
In a letter to staff members, Managing Director Captain Gerry Gouveia cited the suspension of service to Guyana by American Airlines and the two-week closure of the two airports as well as the unprecedented reduction in patrons at the other businesses as the reason behind the decision.
Roraima is the ground handling agent for American Airlines which has suspended its service until the 6th May.
"Roraima is forced to take measures to cushion the worse effects of this devastating situation. Failure to do so would result ultimately un the complete closure of the company. Therefore, management regrets that it must reduce its workforce and strategically make use of a skeletal staff. We have taken a decision to have some staff proceed on three months no-pay leave in the first instance while others will be required to work reduced hours", Gouveia wrote.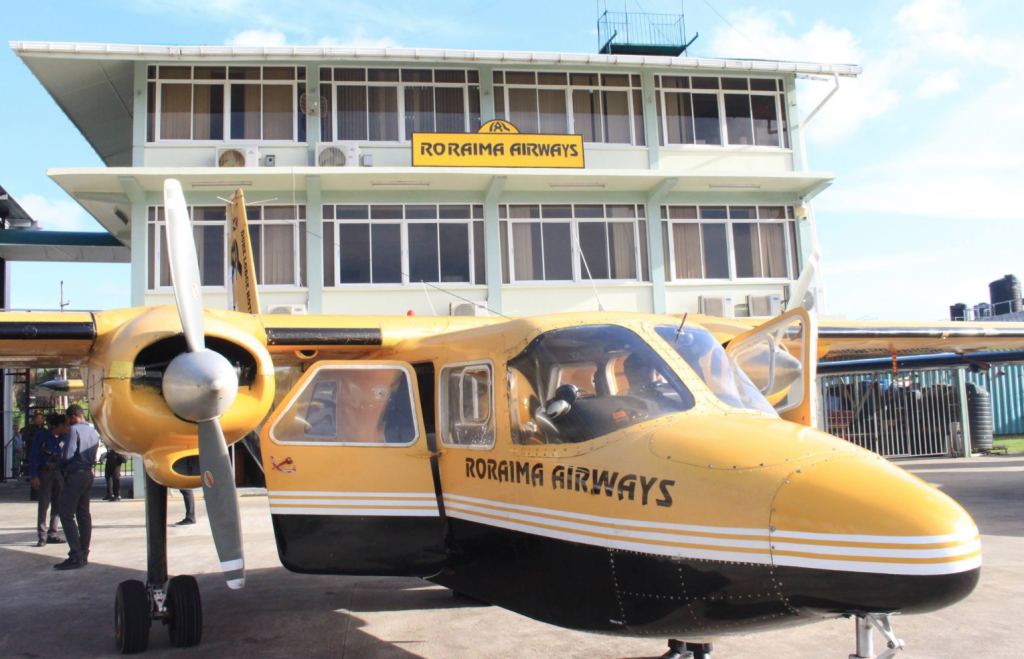 He assured the staff members that management took the decision with a "heavy heart" and is hoping that the situation returns to a state of normalcy soon.
A number of businesses are bracing for a slowdown as a result of concerns over the coronavirus.
Some businesses have offered staff members their annual leave during this time with other benefits, while others have opted for a reduction in working hours.
Guyana has recorded four cases of the coronavirus and the government has announced a number of measures to stem its spread.