Minister of Education Priya Manickchand has announced that her Ministry has taken a decision not to open schools in September as the Coronavirus situation in Guyana remains concerning.
During a televised statement, Minister Manickchand said schools will remain closed to face to face teaching until enough information is gathered that could lead to a safe reopening.
"All schools will remain closed to face to face teaching for the month of September, while we continue to review and evaluate the evolution of the disease and the school's readiness", the Minister said.
She noted that being away from the physical classrooms will not mean that there will not be learning.
"The Government does not believe that the inability to reopen schools physically necessary means the inability to deliver education otherwise. We are aware that some parents, teachers and schools have engaged their children academically by various means and we roundly applaud and are deeply grateful for those efforts and we encourage all to continue this where possible and as early as possible and if you need help, let us know", the Minister said.
Schools in Guyana closed their doors back in March after the country recorded its first set of COVID-19 cases. While some schools provided some online and social media teaching sessions, there was no comprehensive approach to the issue of teaching away from the classroom.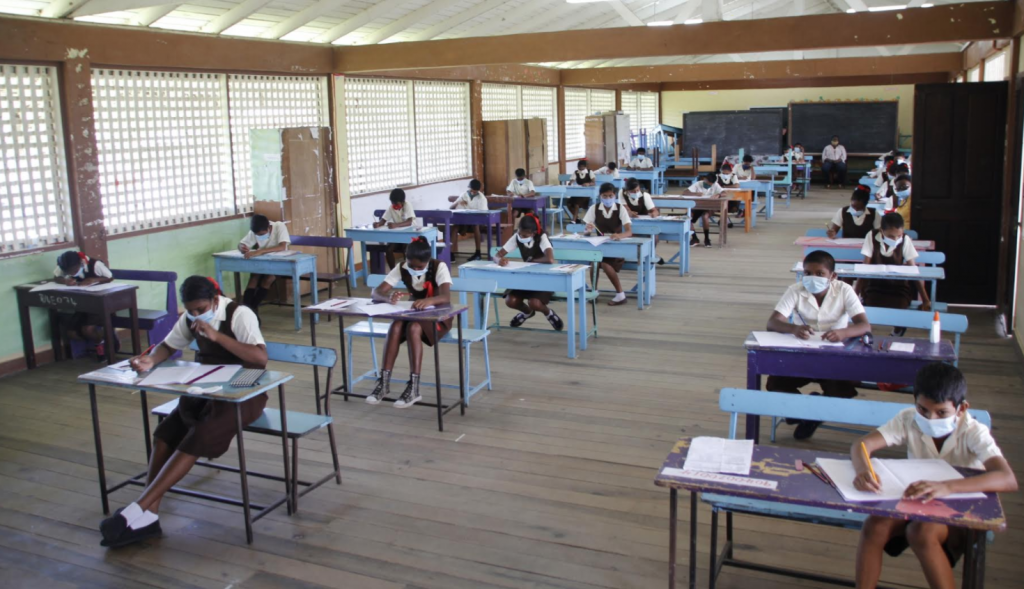 The Education Minister in her address today explained that moving forward, there cannot be any single approach to address learning opportunities for the nation's children.
"We will have to use blended and multifaceted learning approaches in the coming months and we will have".
Manickchand said the decisions will have to take into account the pattern of the disease, internet availability and television reception for students.
The Ministry is looking to introduce online classes, television sessions and the possibility of learning material being sent to the homes of students.
She explained that new content is being developed for The Learning Channel and schools are also being made physically ready for their eventual opening at some stage.
The Education Minister said enough work was not done in the past months since the closure of schools to prepare for their eventual reopening in a time of COVID. She has indicated that she will continue to meet with the senior officials of the Ministry as they work out various plans to address learning in a new age.