Outspoken Opposition Member of Parliament and Talk Show host, Sherod Duncan appeared in Court this morning at the Diamond Magistrates' Court where he was charged for a cybercrime offense, related to statements he allegedly made on his online talk show about the Information Technology Manager at GECOM, Aneal Giddings.
Duncan was represented by Attorneys Nigel Hughes, Khemraj Ramjattan, Amanza Walton-Desir and Narissa Leander.
The charge filed by the Police is that on the 11th January without legal or lawful justification or excuse, Duncan allegedly used a computer to publish electronic data about Aneal Giddings with the intent to humiliate and embarrass and to cause emotional distress.
Giddings filed a complaint to the Police last week and Duncan was arrested last Friday and told of the offence. According to the Police, the GECOM IT Manager complained in his filing o the case, that Duncan during one of his online programmes, allegedly referred to him as a "jaggabat and trench crapo".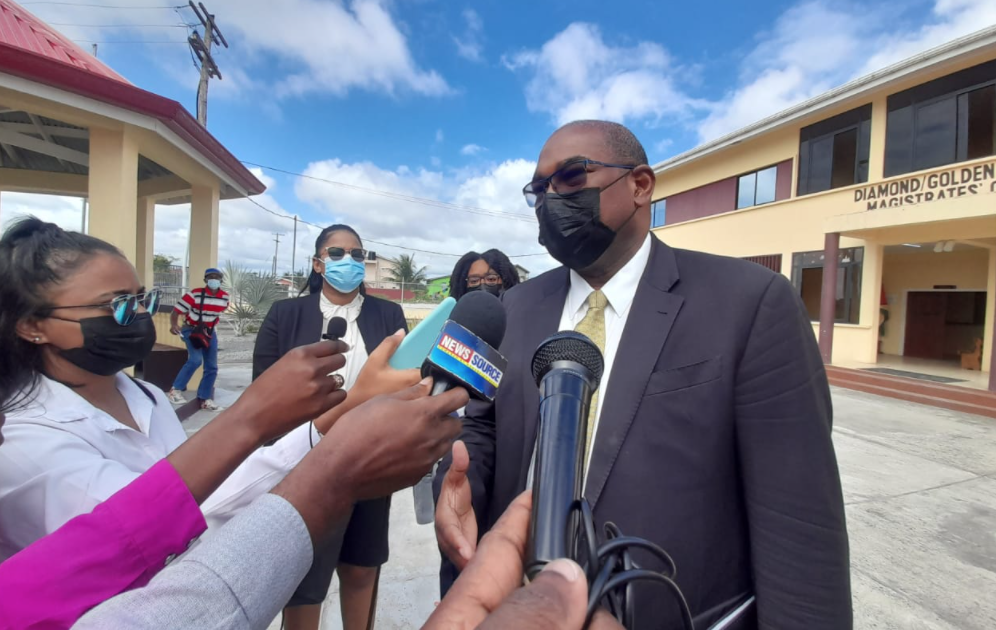 In Court today, Duncan denied the charges and was placed on $200,000 bail by the Court. He was initially placed on $275,000 bail but that was reduced by the Magistrate after Duncan's Attorneys objected and reminded the Court that he was already on $100,000 station bail.
The Prosecution team objected to bail, but the Magistrate rejected their request to place the Member of Parliament on remand and instead granted him bail.
After the hearing, Duncan's lead Attorney in the case, Nigel Hughes said they intend to vigorously fight the matter.
The Opposition APNU+AFC has already rejected the charges filed against the Member of Parliament and has accused the Police of following political orders in its decision to file the cyber crime charge.
The Opposition has also accused the government of abusing the cyber crime legislation.