A debate on the closure of the Wales Sugar Estate was disallowed in the National Assembly on Thursday by House Speaker, Dr. Barton Scotland.
The opposition People's Progressive Party (PPP) took a motion before the Assembly, seeking to suspend the business of the House and engage the government in a debate on the matter.
However, the Speaker said while he was satisfied that the matter was of public importance and was definite, he did not feel it was urgent.
The Speaker expressed the belief that a debate in the House on Thursday would only serve to repeat what is already in the news.
Opposition Leader Dr. Bharrat Jagdeo had given sugar workers from the estate the assurance that he would seek to engage the government in a debate to have the decision reversed.
The motion was disallowed and the Speaker said it failed to meet all parliamentary criteria.
There was brief exchange between Opposition Chief Whip Gail Teixeira and the Speaker after his decision.
However the Speaker stood his ground and insisted that he was not satisfied that the matter was so urgent as to have the business of the House suspended, particularly since the closure of the estate is to come at the end of 2016. During the Chief Whip's statement, PPP Members of Parliament stood up in support.
The motion for the debate was moved by People's Progressive Party Member of Parliament and Head of the Guyana Agricultural and General Workers Union, Komal Chand.
Mr. Chand said almost 2000 sugar workers and their families are to be directly affected by the closure of the estate, although most of them will be accommodated at the nearby Uitvlugt estate.
He said dozens of private sugar cane farmers and their families along with thousands of others who depend on the facility for livelihood will be placed on the breadline.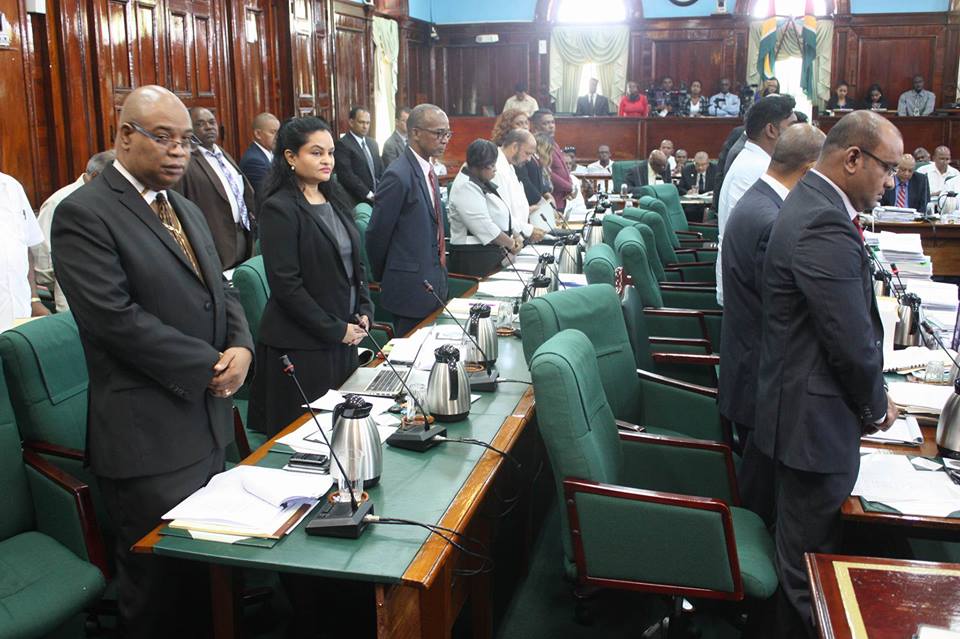 "The closure will cause damage to the economy and social stability and drainage and irrigation infrastructure of communities in close proximity," the PPP MP added.
He called on government to reverse the decision and said it was a matter that required urgent attention.
"Wales estate is the only bread line in that area and the announcement is contrary to what we were told and what could have been expected after the government took office in May this year… the workers felt betrayed," he added.
Moments before the sitting convened, scores of sugar workers protested outside the Public Buildings.
The government maintains that the decision to close the estate is sound and is in the best interest of Guyana.
The government indicated no intention to reverse its decision on the 100-year-old Wales Estate. (by Kurt Campbell)