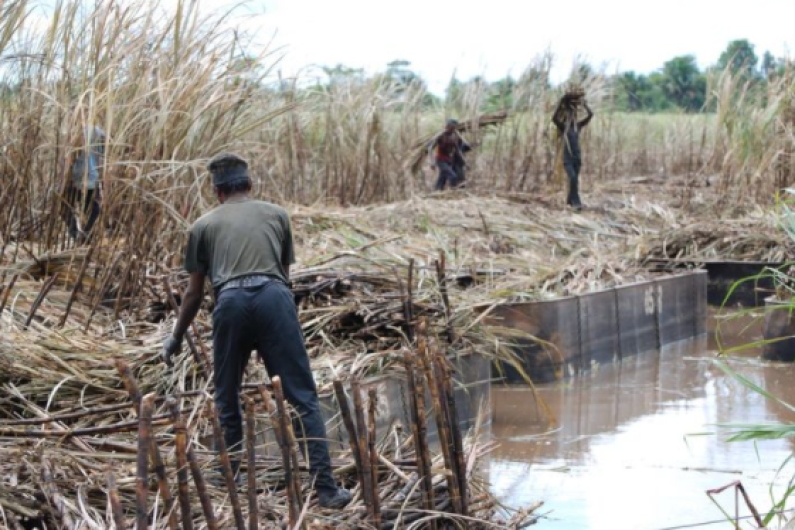 The President of the Guyana Agricultural and General Workers Union(GAWU), Komal Chand, today urged the Coalition Government to "reconsider" its decision to close the Wales Sugar Estate in the next two months.
He made the plea while hosting a press conference along with the President of NAACIE (National Association of Agricultural, Commercial and Industrial Employees), Kenneth Joseph and the General Secretary of the GLU (Guyana Labour Union), Seepaul Narine.
He noted that the closure of the Wales Estate is nearing and that the unions consider it "incumbent to once more warn the government of that clearly ill-considered and unwise decision."
The GAWU president continued that the decision to close the estate without consulting the unions was unjust and has left the workers at Wales in anxiety over their future.
The Wales estate boasts some 1700 workers and according to Mr Chand, just about 90 of the workers have received severance pay so far, adding that "the remaining workers at this time, are apprehensive about their fate. As the closure time draws closer, the workers have no intimation when the Corporation's hierarchy will approve their redundancy payments"
"It is so sad that some 1600 of the state's employees, taking into account those who have already received their redundancy pay, are being treated so shabbily even as they face the grim prospect of being forced into the swelling ranks of the unemployed."
In reiterating his call for government to reconsider the impending closure, Chand concluded that "We, the Unions operating in the industry, again strongly urge the government and GuySuco that it is not too late to reconsider the closure of Wales Estate, and thus avoid the harsh repercussions the closure will have on hundreds and hundreds of workers and their families; on numerous farmers, and on small vendors apart from other effects."
The Wales Estate has been underperforming for several years and with its outdated equipment, the government believes the estate should be closed down all together and the workers could take up jobs at other estates.