The People's Progressive Party Civic moved into the town of Anna Regina in Essequibo on Saturday encouraging residents to once again support the party they have been supporting for years.
The Presidential Candidate, Irfaan Ali, focused a great deal of his address on the issue of crime and crime-fighting.
He told the large gathering of party supporters that there is a need for a clear strategy to fight crime and it must be dealt with properly.
"We must take the responsibility of building a system that will ensure safer communities. A system that will ensure when you work and you acquire, you are able to enjoy what you acquire in a peaceful environment, A system that finds a balance and that balance must be one that ensures our men and women in uniform are properly taken care of", Ali said.
He made reference to the recent murder of a newspaper vendor in the Queenstown Essequibo area and the need to honour the hard work of that vendor who was attacked and murdered when he arrived home.
Mr. Ali said the situation of crime in Guyana cannot be ignored and members of law enforcement must always give their best and be held accountable for their stewardship.
He said "while on one hand, we must give them better equipment, infrastructure and salaries, on the other hand, we must ensure that the strategy delivers results".
The Presidential Candidate explained that crime cannot be dealt with in an ad-hoc manner, but there must be clear strategies. He noted too that Guyana must prepare itself to address and deal with all types of crimes as it attracts the world's attention.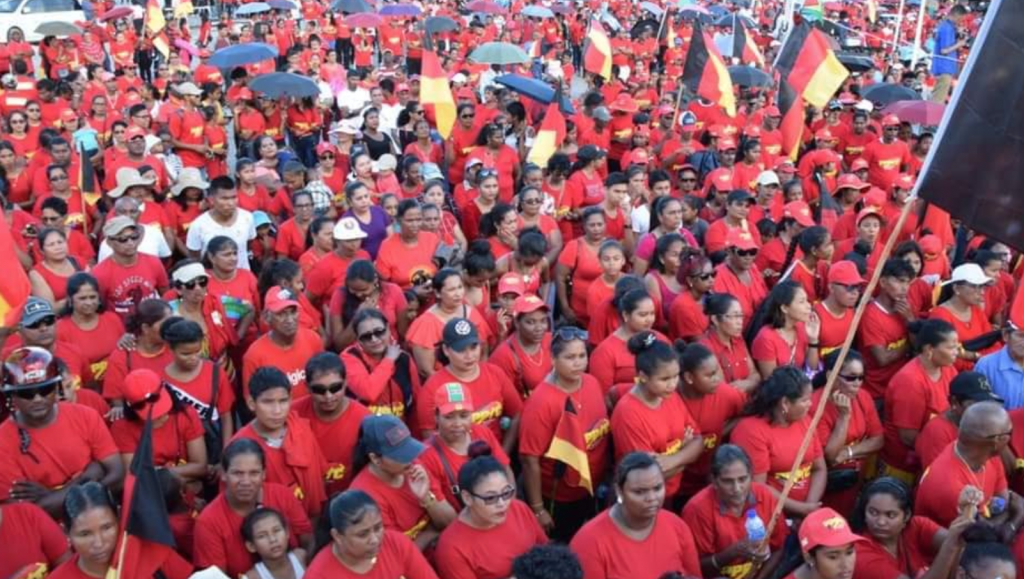 Ali said while investors are looking at Guyana as a new investment destination, the sophisticated criminal may also be looking at Guyana for new opportunities.
The crime-fighting strategies, Ali noted, must be intelligence-led and the need exists for a stronger and more robust regional response.
Ali is expected to lean on the support of his Prime Ministerial Candidate, retired Brigadier Mark Phillips as he puts together new strategies that will be part of his crime-fighting plan. Phillips is a former Chief of Staff of the Guyana Defence Force.
In its end of year review back in December, the Guyana Police Force reported a decrease in serious criminal activity in 2019 when compared to 2018, but has also admitted that there is more to be done to tackle the challenges.