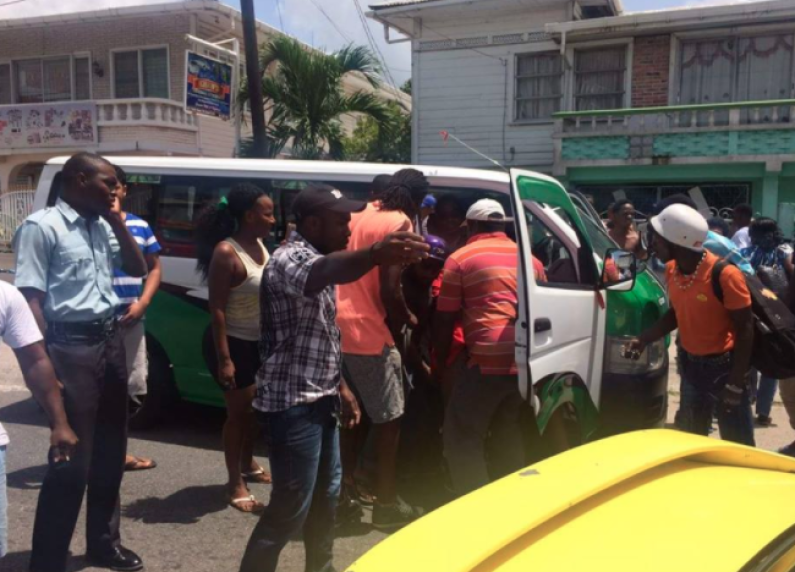 Police investigators moved swiftly this afternoon and have arrested a suspect for the afternoon gunning down of mini-bus driver, Tedroy James.
The 38-year-old man was shot dead as bandits attacked his mini-bus at McDoom and attempted to rob his passengers.
Within hours, the Police moved into the villages of McDoom and Agricola after being tipped off on the identity of the men who carried out the murder and attempted robbery.
Police investigators arrested one suspect and are hunting two others.
Today's gunning down of the mini-bus driver left passengers and persons in the area shock and in disbelief.
Reports suggest that the dirver, James was heading to Georgetown when he made a stop along the McDoom public road to let out a passenger.
As the passenger was about to exit the bus, he whipped out a gun and joined by two others, proceeded to rob the other passengers.
With a gun pointed at him, the driver reportedly attempted to drive away but was shot to the head.
He was pronounced dead on arrival at the Georgetown Public Hospital.
Investigators recovered several spent shells from the roadway and residents in the two villages reported the sound of gunfire as the police gave chase to the suspects.