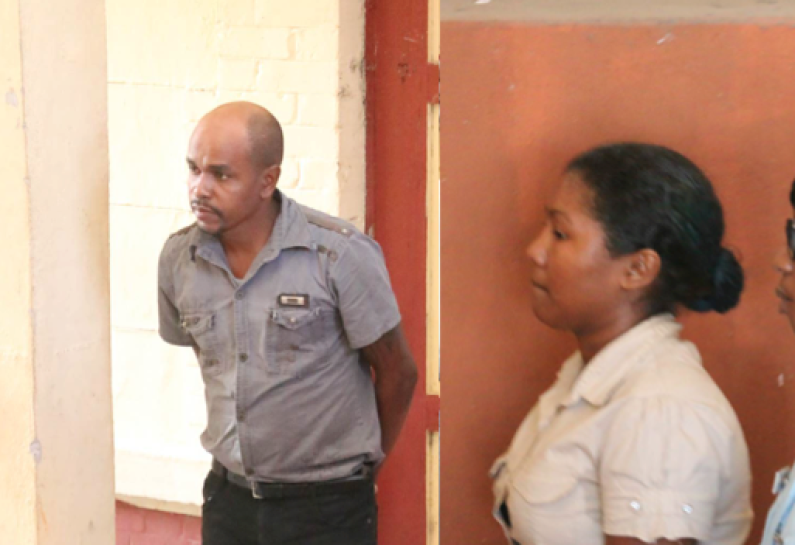 Two Lindeners were remanded to jail this morning after they were charged for being in possession of 26 pounds of marijuana for the purpose of trafficking. 
35-year-old, taxi driver, Michael Bascom and 18-year-old, Reva Bovell stood before the Chief Magistrate this morning and pleaded not guilty to the charges. The young woman claimed in Court that she is currently writing CXC examinations.  
The Court was told that the two were traveling along the Linden/Soesdyke Highway yesterday, May 9th when agents of the Customs Anti Narcotics Unit based on information, carried out a search of the vehicle and found the marijuana stashed in the car.
The Attorney representing the two accused stated that the young woman was a passenger of the car at the said time, along with other persons.
However, the CANU Prosecutor said the two were the only occupants of the car when it was stopped and both provided oral and written statements to investigators.
Taking into consideration that the young woman claims that she is currently writing the CXC examinations, the Magistrate said that provides a good reason for bail to be granted. However, she requested that the teenager provides her timetable to the Court for bail to be considered.
Both will return to Court on May 24.