Hours after the University of Guyana announced this morning that it will keep its Turkeyen campus closed for the rest of the week following two days of bomb threats, the Guyana Police Force issued a statement, making t clear that from its investigations "there is no significant threat".
On Wednesday and Thursday, the Police Force dispatched its Bomb Squad and Investigators to the Turkeyen campus after the administrators received several threats that a bomb had been planted at the campus. All of the searched turned up empty handed.
Today, the Police Force said that based on its investigations, the threats are being made by either the students or by other persons who are working along with students. 
The Police Force said the actions appear to be mischievous and geared towards disrupting the existing peace and calm in society and specifically in the education sectors.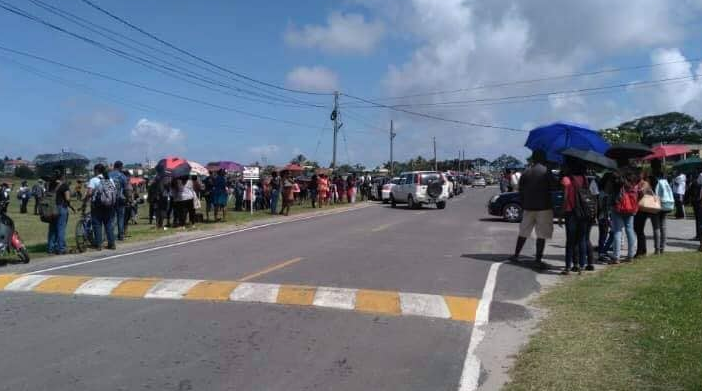 "It should be noted that the Guyana Police Force through the Commissioner of Police and other dedicated Officers, has taken all the necessary actions to date as a responsible organization should, in relation to the current situation", the Police statement said.
The Police Force stated that it continues to investigate the threats and the arrest and detention of persons is very much imminent.
The Police Force is urging  the suspected perpetrators of the threats to desist from disrupting the school sector and by extension the calm in society.