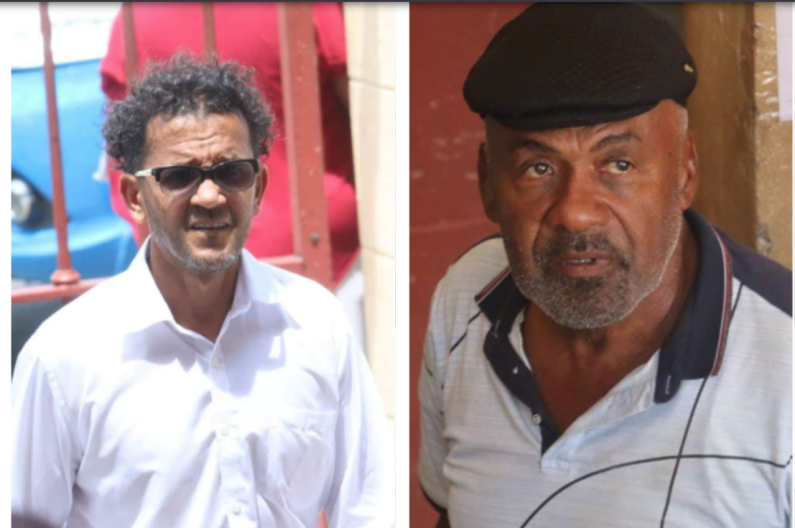 Two men who were charged in October last year with trafficking more than 12 pounds of cocaine were today found guilty and sentenced to three and a half years in jail.
A third man who was also charged walked out the Courthouse a free man after he was found not guilty.
The two convicts, businessman Andre Singh and taxi driver Clifton Gouveia offered no statements after the verdict and sentence were handed down.
Before Magistrate Sherdel Marcus-Isaacs informed the Court of the sentence, the Attorneys representing the interest of the two men asked that the Court hand down a suspended sentence.
The Magistrate denied that request and informed the two convicts that they will spend the next three and a half years behind bars.
In addition to the sentence, the two men were also fined $11.7 million each.
The Court found that the third man, Oneil Charran, was innocent of the charge since he was only a passenger of the vehicle at the time of the bust.
The bust was made by the Customs Anti Narcotics Unit along the Rupert Craig Highway during an operation in October 2018.
The men were reportedly under surveillance for a number of days.
The packages of cocaine were found stashed in the vehicle in a soapbox.