Three persons including a young police officer lost their lives in two separate accidents in Essequibo yesterday.
The first accident occurred at around 1:35 yesterday afternoon at Land of Plenty Public Road on the Essequibo Coast.
25-year-old Police Sergeant Lakhan Persaud died in that accident.
A police statement explained that the young policeman was driving at a fast rate when he lost control of his car and slammed into a number of parked vehicles before eventually coming to a stop in front of a business place. 
He was pulled from the mangled wreck and pronounced dead after being rushed to the Suddie Hospital.
Three hours later, at Le Destin Public Road, East Bank Essequibo, another accident occurred, this one claiming the lives of two persons.
The two dead persons have been identified as 22-year-old Nigel Jones of Pouderoyen, West Bank Demerara and 23-year-old Shar Scott of Samaroo Dam, Pouderoyen.
Both men were riding their motorcycles as part of a bike riding crew when they they crashed into a car that was traveling in the opposite direction.
The driver of the car explained that as he turned a bend in the road, he noticed the fleet of riders taking up both lanes of the road. He said he applied brakes as some of them were riding in his direction, but it was too late.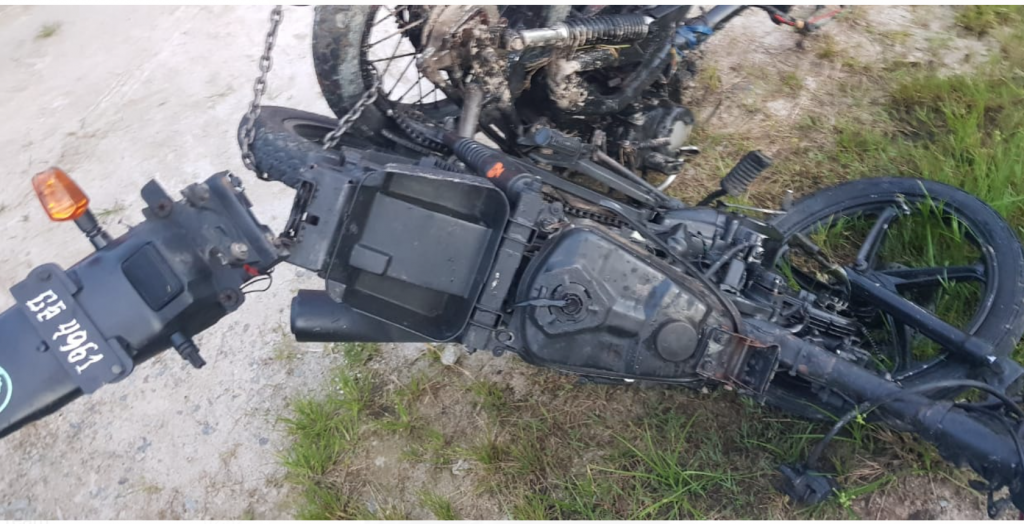 One of the bikes slammed into the front of his car, while the another one slammed into the side of his car. 
The two riders as well as their pillion riders were pitched onto the roadway. They were all rushed to the hospital where the riders were pronounced dead and the two pillion riders were admitted with various injuries.
Police investigations into the two deadly Sunday accidents are ongoing.