In the face of  criticism from some members of the public, Police Commissioner Seelall Persaud has said unequivocally that he sees nothing wrong with police men and women responding to crime scenes with little or no protective gear.
During a recent exchange with News Source, the Commissioner admitted that the Force did not have sufficient gears for its officers, but added that "I don't think we would ever have sufficient either".
He said that in spite of that setback, poorly protected and badly dressed officers at crime scenes were not a major concern for him.
Guyana police ranks have been photographed engaging in shootout with criminals and investigating murder scene dressed in slippers and short pants.
Several poorly dressed officers also lost their lives in these circumstances.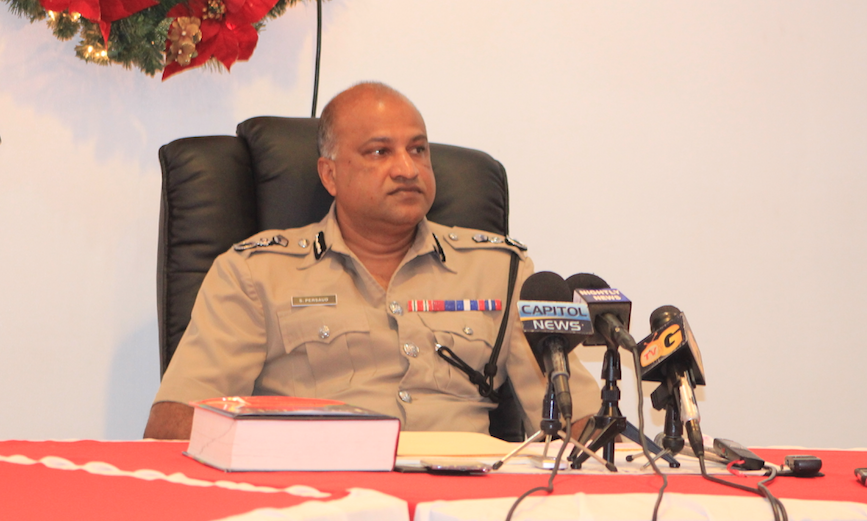 "A lot of persons see it as a problem but when there is an emergency we move to address it and move as we are," Seelall reasoned.
He said the force will seek to make provisions in its future budgets to increase gears for ranks and is hopeful that the situation will improve incrementally.
"We have patrols that are deployed but back up comes from the barrack rooms sometimes and whoever is in there on rest must come out as they are," Seelall said.
But despite this explanation, there were cases caught on camera where officers responded to a standoff with criminals' hours after it commenced without proper protective gear.
The Commissioner insisted "I don't see it as a problem. I know they must appear to be more profession but it is the work that is being done that count… our training and obligation is that if you are out there with your family shopping and something happens you have to take action as you are."
And he does not believe either that poorly dressed investigators stand to compromise the evidence at crime scenes. Seelall wants citizens to understand the commitment of the police and assured that police ranks, regardless of their dress code at a crime scene, they are trained to make assessments of the risks they are taking.
Guyanese police officers are among the lowest paid in the region.