The first day of classes at the Tucville Secondary school was brought to an abrupt end today and the school was shut down until next week by the Ministry of Education.
The move came as teachers and students were forced to move their classes to the outdoors after an electrical problem was noticed in several of the classrooms and parts of the school were flooded.
Some parents said they have been complaining about the issue for the past several months.
It was noticed that some parts of the school had exposed wiring.
In addition to that issue, the drainage around the school has not been cleared for months, resulting in flooding whenever there is rainfall. With a brief shower this morning, some parts of the school compound were flooded.
Guyana Teachers' Union (GTU) General Secretary, Coretta McDonald visited the school and said the Education Ministry should have ensured all issues were addressed before reopening the school.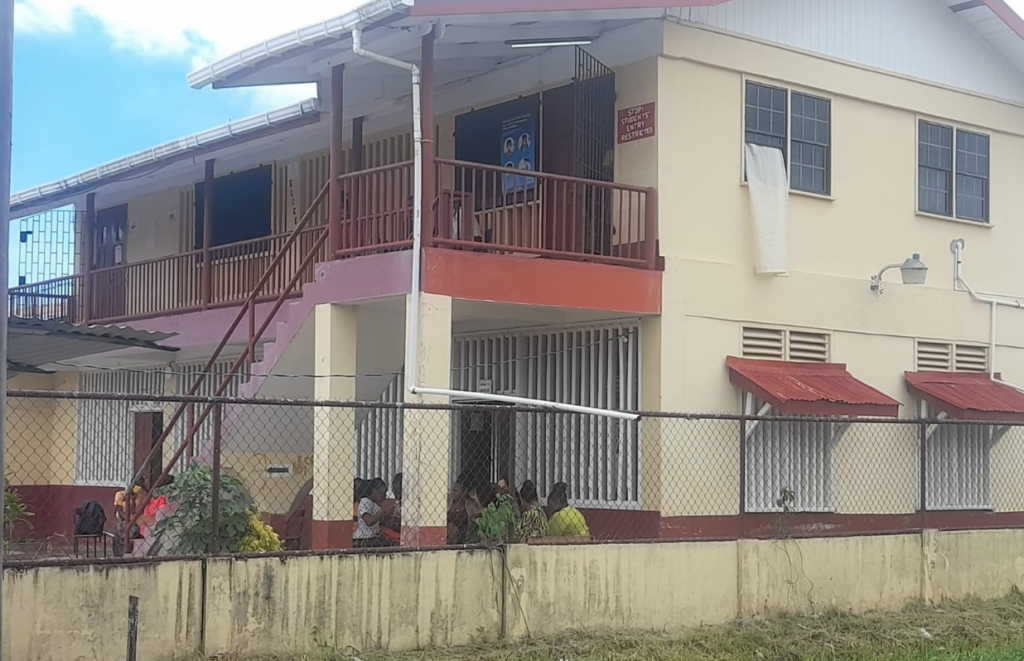 "I was expecting that with all the touting about the reopening of schools and full reopening of schools, that all of the systems would have been checked, but you know, it's good for people to talk about the reopening of schools and our children learning loss and these things. While we talk of learning loss and it's an important aspect we need to look at; we should be dealing with the safety of our children and their teachers" Ms. McDonald said.
McDonald, who is also an Opposition Member of Parliament said that there is hope that all of the issues will be addressed before the classes resume at the school next week.
"You cannot come into a building that is unsafe for you. So, today we have the reopening of schools and after about 15-20 minutes, the entire school has closed and they have to return to the school online. Is this what we want, on and off, on and off as if we don't know what we are about. I think this is disgusting and I'm hoping that after our intervention here and the school is going to be closed physically I'm hoping that this issue is going to be rectified" the GTU official said.
Today, the Ministry of Education through its Public Relations Team said that the school will be closed until the building is thoroughly assessed and the matter is rectified and the teachers have agreed to work online until next Tuesday.