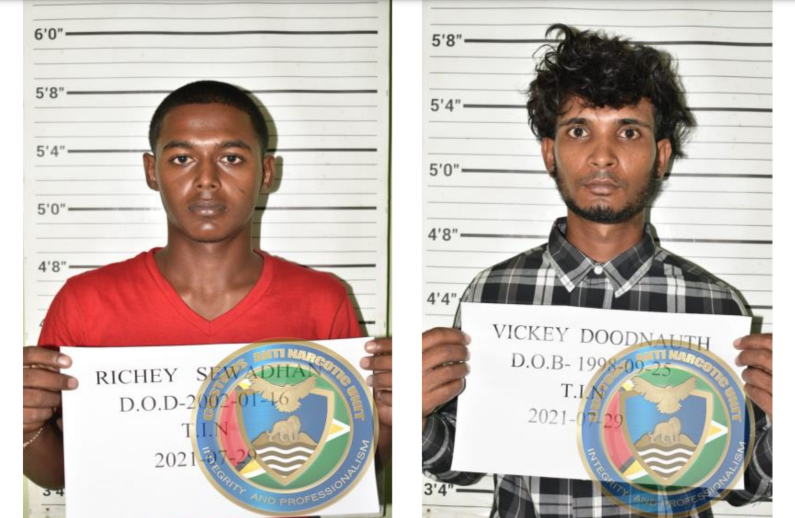 Two Berbice men were remanded to jail this afternoon over allegations of drug trafficking.
The duo, 23-year-old Vickey Doodnauth and 19-year-old Richie Sewadhan were arrested in a motor vehicle at Factory Road Plaisance on Thursday afternoon with two backpacks that were packed with marijuana.
In a statement, CANU said over 28 pounds of marijuana was found in the possession of the two men. CANU also indicated that it made the bust while acting on information that was provided.
Both men are welders by profession.
The drug trafficking accused have both been remanded to jail until the 17th September when the matter will come up for hearing again.