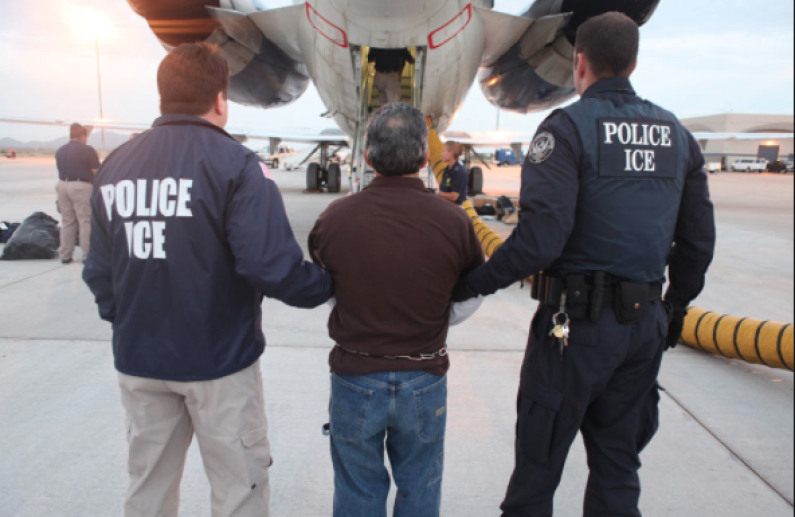 Two Guyanese nationals are among the latest group of persons rounded up by the United States  Immigration and Customs Enforcement (ICE) in the New York area.
In a statement, ICE identified the two Guyanese as a 23-year-old man, with convictions for harassment and driving while ability impaired, and a 46-year-old woman who has convictions for forgery and larceny. Both will remain in the custody of the Immigration and Customs Enforcement agency until the outcome of their deportation proceedings.
A Jamaican national who was arrested in Albany, New York, and who has prior convictions for possession of a weapon, loaded firearm, four counts of criminal sale of a controlled substance, and larceny is also among the group of 46 foreign nationals taken into custody during the five-day operation conducted by ICE.
The operation targeted "at-large criminal aliens, illegal re-entrants, and other immigration violators", according to the agency.
Of those arrested during the operation, 23 offenders, or 50 percent, had prior criminal convictions.
Of the 23 non-criminal immigration violators, four are fugitives and six illegally re-entered the country after being deported.
Criminal convictions of those arrested included: felony grand larceny, firearms possession, drug possession, child endangerment, abuse, driving under the influence of alcohol or a controlled substance, and forgery.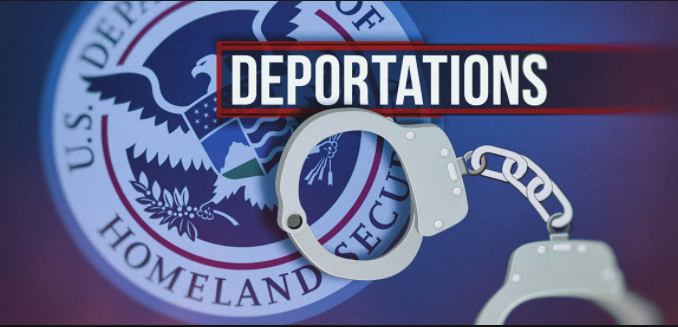 Some of the individuals arrested during this week's enforcement action will be presented for federal prosecution for re-entry after deportation, a felony punishable by up to 20 years in prison.
Those not being criminally prosecuted will be processed for removal from the country. Individuals who have outstanding orders of deportation, or who returned to the United States illegally after being deported, are subject to immediate removal from the country.
The arrestees (35 men and 11 women) included nationals from 16 countries including Guatemala, Cuba, Mexico, Thailand, Somalia, Jamaica, United Kingdom, Ecuador, Israel, Trinidad & Tobago, Canada, Honduras, Belize, Guyana, Sierra Leone and India.
Last year, 137 Guyanese were deported from the United States, according to figures provided by the U.S Immigration and Customs Enforcement.
In its 2017 report, which was released on the agency's website, the figures represented an increase in deportations to Guyana when compared to the previous year, 2016.
In 2016, ninety-three Guyanese were removed from the United States and sent back home.
For the rest of the Caribbean region, Haiti saw five thousand, five hundred and seventy-eight of its nationals being deported in 2017.
That figure represents a massive increase when compared to 2016, when just three hundred and ten Haitians were sent packing.