Senior officers of the Guyana Police Force have confirmed that they have arrested two of their own as the probe widens into last Tuesday's failed robbery attempt at the Republic Bank Water Street branch.
The two policemen, a rural constable and a regular rank, were arrested on Thursday as investigators retrieved surveillance camera footage from around the area of the days leading up to the attempted bank heist.
The two policemen are both in their early 20's and were known to the dead bank robber and his two accomplices. A Police Source told News Source that from all indication and based on recently discovered evidence, the attempted bank robbery was months in the making, but the two lawmen only recently became involved.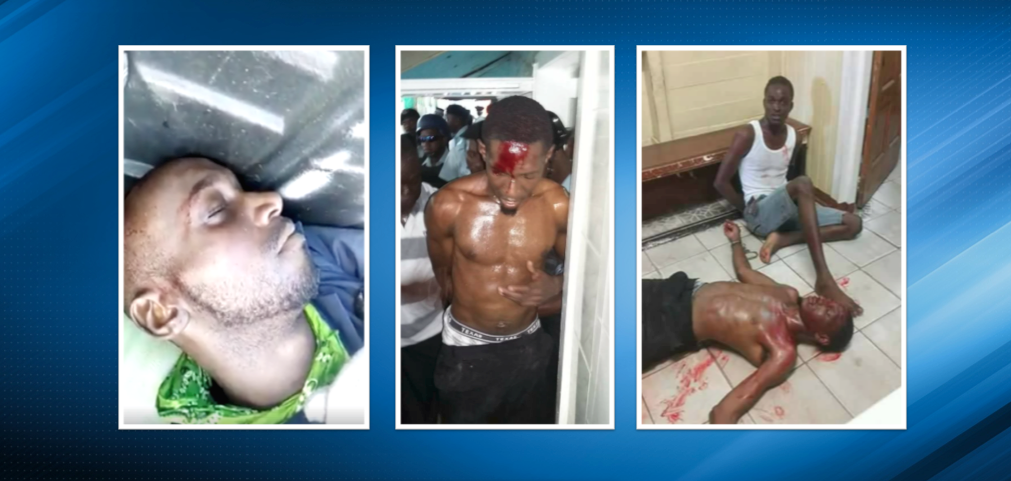 One of the arrested policemen is believed to have been the driver of the getaway car that took the robbers to the scene and was parked behind the vendor's mall. Investigators believe that the other policeman waited in a nearby area with another car.
When the gunfight between the would be robbers started and the Police and Security guards started, the two policemen ditched their positions. However, they may have left finger prints behind.
Investigators have secured additional detention time for the other two robbers who have been in custody since Tuesday. The two have been providing the police with additional information.
News Source understands that investigators are looking at other bank staff members and any possible linkages.
One of the bandits in custody, was an employee of the bank and best friends with the gunman who was shot dead.  The two shared a rented apartment in the Eccles community and it is believed that it was in the same apartment that the bank heist was planned.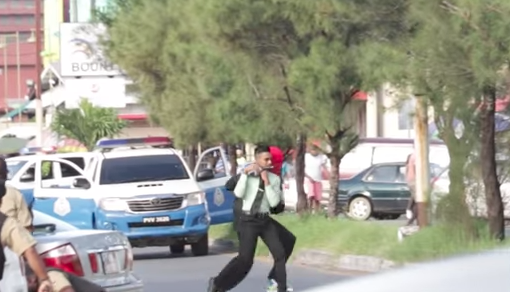 The bank employee reportedly provided information about the drop off times of large deposits from weekend transactions and the route the security would use to gain access to the bank.  The two policemen were reportedly expected to be on the look out for any movement by security officers, but they were all caught off guard as the plans fell apart.
Investigators have conducted ballistics tests on the weapons seized from the gunmen, but have not released those findings. Charges are expected to be filed against those in custody in the new week, as the body of the would be robber who was shot dead, is laid to rest this weekend.